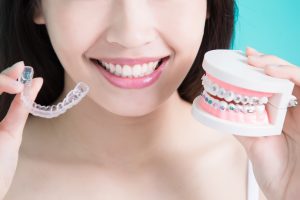 Are you concerned about the alignment of your teeth? Have
you always wanted a straighter smile, but you have yet to make the investment?
Now, you have a couple different options for orthodontic treatment in Las Colinas. Traditional braces or clear aligners can move your teeth into their correct positions, but how do they work? Each uses a slightly different method to align your teeth.