Gum Disease Treatment – Irving
Preventive Periodontal Care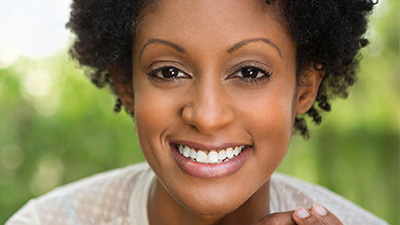 Worried about gum disease? We're not trying to scare you, but there's a good reason to feel that way – gum disease (also known as periodontal disease) is one of the most common health problems on the planet, as well as the leading cause of tooth loss in adults here in the United States. These soft tissues make up the essential foundation of your smile, and they need to be kept healthy. At 21st Century Dental of Irving, our team offers important diagnostic care and effective therapy options for combating gum disease at its earliest stages. Contact us today to get started with an appointment here in Irving, TX!
Why Choose 21st Century Dental of Irving for Gum Disease Treatment?
State-of-the-Art Soft Tissue Laser
Dedicated Preventive Care to Prevent Tooth Loss
Gum Therapy & Surgery Available
What is Periodontal Disease?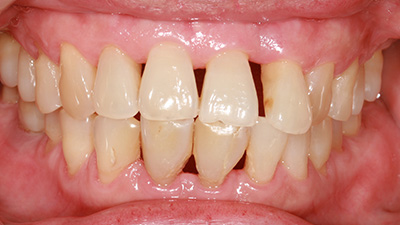 Periodontal (gum) disease is a gradual oral infection of the soft tissue. It occurs when plaque, a sticky substance filled with harmful bacteria, is allowed to build up on the teeth over time and harden in place due to lacking oral hygiene. Left unchecked, this disease will negatively affect the gums and teeth alike, causing swelling, inflammation, bleeding, and other painful symptoms.
Why Treating Gum Disease is So Important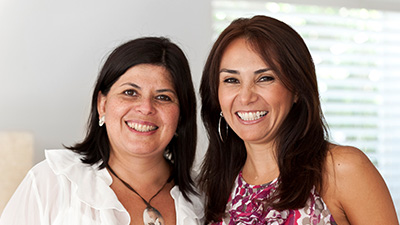 Gum disease may seem harmless enough in its early stages – patients could see a little redness in their gums or some blood in their saliva after brushing and flossing. What's the big deal? Unfortunately, instances of this condition that are left unchecked can grow to threaten not only your teeth, but your overall health as well. While research is still ongoing, countless studies have demonstrated notable links between periodontal disease and diabetes, dementia, respiratory illnesses, heart disease, and even pregnancy complications. With this in mind, it's easy to see why keeping your smile infection-free is such a crucial priority.
Periodontal Therapy Options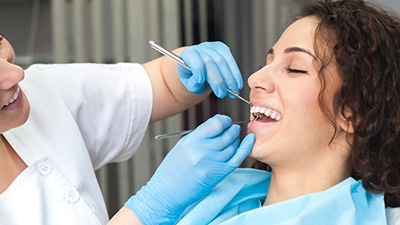 At 21st Century Dental of Irving, our dentists are always working hard to stop gum disease before it gets the chance to start. That's why comprehensive periodontal screenings are a part of every regular checkup – by identifying harmful bacteria early on, the threat to your oral health can be eliminated simply and painlessly. If the infection is already underway, though, we also have several effective periodontal therapies that can bring back much-needed health to your smile.
Scaling & Root Planing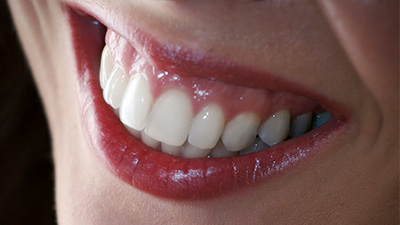 Scaling and root planing is the most common form of periodontal treatment. It can essentially be thought of as a cleaning that's been taken to the next level. Our team will target bacterial accumulations around and underneath your gum tissue. We will also carefully smooth down any rough spots on your tooth roots, which are prime real estate for plaque. By taking these comprehensive steps, our goal is to help your gums regain their health and vitality.
Soft Tissue Laser Treatment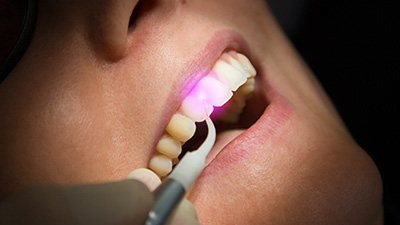 Soft tissue lasers are swiftly becoming the premier solution to treating moderate gum disease! Instead of relying on traditional, uncomfortable dental tools, our dentists can use this precise beam of light to eliminate infectious bacteria and removed diseased portions of tissue. The laser has a very precise and comfortable touch – in fact, many of our patients don't even need local anesthesia to feel at ease! Its sterilizing nature also keeps any bleeding or swelling to a minimum, and patients can expect to recover very quickly.
Antibiotic Therapy & Oral DNA Testing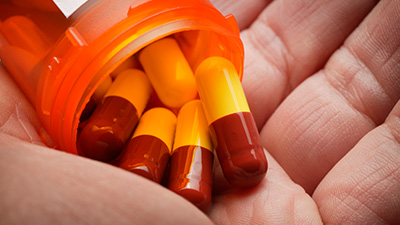 Antibiotic therapy is often recommended as a supplement to more comprehensive periodontal therapies (such as scaling and root planing or soft tissue laser treatment), helping ensure successful results. It comes in several forms, including oral medication that's taken over a period of time and topical gel that is applied directly to the soft tissue by our team. Its presence will help to reduce dangerous bacteria and even reduce the size of the periodontal pockets. A differentiating factor that sets us apart: our team utilizes OralDNA testing to determine what antibiotics will be most effective in treating your specific case of periodontal disease.
Gingivectomy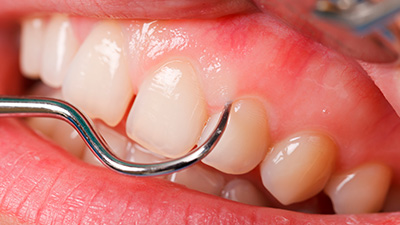 If you are experiencing severe gum disease (also known as periodontitis), a gingivectomy may be necessary. The goal of this surgical procedure is to remove and/or reshape loose and diseased gum tissue, getting rid of deep gum pockets that have formed between the teeth and the soft tissue. After treatment, patients will find it easier to practice good oral health and keep their smile safe from further flare-ups of infection.
Periodontal Disease FAQs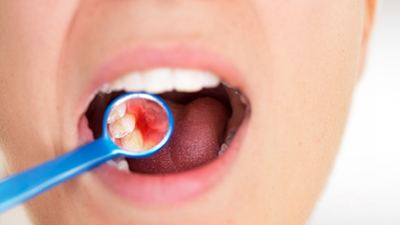 Many people are currently suffering from gum disease and don't even know it yet. The more you know about periodontal disease and its treatment, the more likely you are to take the proper steps to protect your oral health before irreversible damage is done. Get in touch with 21st Century Dental of Irving today with any questions you might have about gum health. We've heard from many patients over the years, and we've answered some of the most common inquiries down below.
How Severe is My Gum Disease?
If you've noticed that your gums are somewhat red and tender, or if you've noticed blood on your toothbrush and dental floss, you could have gingivitis. This is the earliest form of gum disease, and if it's caught quickly enough, it can easily be treated and reversed. Eventually, though, gum disease can turn into the much more severe periodontitis. Large pockets will form in your gums, and some pus might start to seep out. Sore might form in your mouth, and you might notice a recurring foul taste or smell. In the worst-case scenario, your teeth could come loose and might even fall out altogether. The type of periodontal treatment you receive largely depends on whether you have mild gingivitis or more advanced periodontitis.
What Raises the Risk of Gum Disease?
It is well known by now that smoking or chewing tobacco has been linked with gum disease. However, there are other risk factors you should be aware of. For instance, it has been found that over 70% of Americans aged 65 or older have periodontitis. Furthermore, conditions that hurt your body's ability to fight off an infection can make gum disease more likely. (In particular, stress has a significant negative effect on the immune system that increases your personal risk.) There are also people who are just more genetically susceptible to gum disease overall, even if they maintain aggressive oral care habits.
Can Gum Disease Be Prevented?
It goes without saying that even with so many periodontal therapy options, it will be better for your mouth if you can prevent gum disease from occurring at all. Luckily, there are plenty of steps you can take to protect yourself:
If you smoke, stop as soon as possible.
Let us know about any medications you're taking; some of them could lead to gum inflammation.
Brush your teeth at least twice every day, and don't neglect the area near the gum line.
If you don't already floss, start as soon as possible. You can use an interdental brush or a water pick if you have trouble with traditional string floss.
Will Gum Disease Ever Go Away?
A gum infection won't get better by itself; professional intervention is usually required to prevent long-term damage. If gum disease is caught and treated early enough, it's relatively easy to reverse. Advanced periodontitis can be treated, but it should be noted that stopping the infection won't automatically repair the damage already done to the jawbone.