Stem Cell Banking – Irving, TX
Protecting Your Family's Health in the Future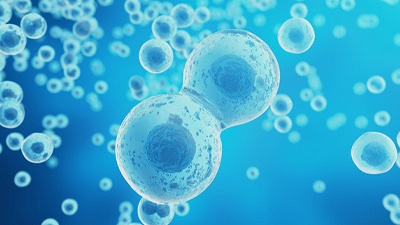 Believe it or not, your child's teeth have value even after they come out. In fact, many teeth can serve an important purpose outside of the mouth—better healing. Whether your teen is having their wisdom teeth removed, where there are many stem cells, or your child's baby teeth are coming out, or you're getting a tooth extracted early, you should seriously consider stem cell banking. Keep reading to learn more about how our team can help you and your family stay healthy for many years to come!
Why Choose 21st Century Dental of Irving for Stem Cell Banking?
Highly Skilled Practitioners with Years of Experience
Focus on Your Comfort from Start to Finish
Potential for Better Healing from Injury or Disease
What are the benefits of stem cells?
Unlike other cells in your body, stem cells regenerate and can produce specialized cell types, driving the natural healing process. If you suffer from disease or an injury, stem cells can heal and restore skin, bones, cartilage, muscles, nerves, and other tissues. More recently, research is focused on finding ways to direct stem cells into blood and teeth cells as well. Diseases that stem cells may be used to treat include the following:
Parkinson's disease.
Brain injuries.
Heart disease.
Diabetes.
Arthritis.
Leukemia.
Multiple sclerosis.
Periodontal (gum) disease.
Stem cells also may be able to help with cosmetic and anti-aging treatments.
How can the stem cells from teeth help?
When people think of stem cells, they may think only of the controversial embryonic type, but stem cells can be found not just in embryos but also within everyone's body as well. In fact, using a person's own stem cells helps ensure that their body won't reject the medical treatments. These adult stem cells can be found within your bones and teeth—more specifically within the pulp (where the nerve and blood supply is) of your teeth. When you have a tooth removed, the stem cells in the undisturbed pulp can be harvested. In some cases, the pulp of a tooth is damaged or decayed, making it useless for stem cell treatments, but baby teeth, wisdom teeth, or any other extracted tooth that has healthy pulp may be used for stem cell treatment down the road.
What is stem cell banking?
Basically, stem cell banking is the way that these stem cells are stored and preserved. Although stem cells can survive outside the body, they typically last a few months in order to create more stem cells. To stay viable after replication, these cells need to be cryogenically frozen. Fortunately, our team at 21st Century Dental of Irving helps with this service, so you know that your stem cells are easily accessible if you need them.
Why should I use stem cell banking?
Considering the potential health benefits of adult stem cells, saving as many conveniently and painlessly harvested cells as possible for you or your family members is a no-brainer. If you are interested in stem cell banking for you and your loved ones, start as early as you can. Younger stem cells are more active and plentiful. Think of all your child's baby teeth that contain stem cells or your teen's wisdom teeth that need to be removed anyway. They may help them overcome serious medical problems. By choosing to have those stem cells preserved, you are increasing your loved one's chances of successful treatment in the future.
At 21st Century Dental of Irving, we can help set you up for stem cell banking for the teeth that we extract. That way, you and your family can have them available should injury or disease come along down the road. To learn more about stem cell banking with us, contact our Irving team. We're happy to help however we can!