Emergency Dentist — Irving, TX
Let Us Help You Get Out of Pain Fast!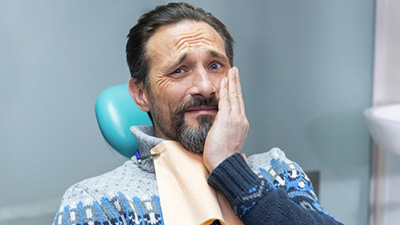 If you're experiencing severe mouth pain and/or have badly injured one or more teeth, the 21st Century Dental of Irving team will see you right away. After all, the last thing you need in a dire situation like this is to be told that your dentist can't fit you in for another week! Here in Irving, our office environment is ideal for emergency cases – comfortable, attentive, and free of any unfair judgment. We simply want to help you regain a healthy, pain-free smile in record time. You don't have to wait – contact our emergency dentist in Irving today!
Why Choose 21st Century Dental of Irving for Emergency Dental Care?
Open Early at 7 AM, Monday through Friday
Same-Day Emergency Appointments Available
Team of Highly-Trained Dentists in One Location
What to Do in a Dental Emergency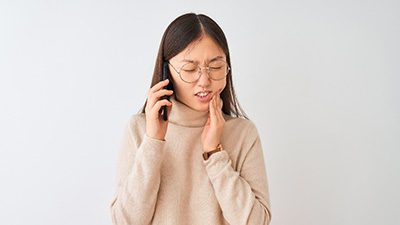 We understand that dental emergencies can be a very frightening experience – that's precisely why our team devotes plenty of time to these patients in order to help them feel genuinely safe and at ease in our Irving practice. 21st Century Dental of Irving features a comprehensive variety of advanced restorative services, an exceptionally knowledgeable team of dentists and staff, the latest in oral healthcare technology, and next-level amenities that will all be available to you during your urgent appointment. Rest assured that you will be in very good hands throughout the recovery process.
If you or a loved one experiences a dental emergency, follow these steps:
Step 1: Call us right away. At 21stCentury Dental of Irving, we offer same-day emergency appointments. If we are unable to see you immediately, rest assured that our team will evaluate the situation based on the information you provide and walk you through the steps to care for your emergency at home until we can see you in our office.
Step 2: See us for an emergency exam. When you arrive for your appointment, your Irving emergency dentist will see you right away. Our first priority will be to stabilize your condition and get you out of any severe pain. Then, we'll evaluate your situation and review your treatment options with you, including their estimated price. We'll work with you to put together a treatment plan that works best for you.
Step 3: Get the dental care you need, fast! As soon as you've agreed to a treatment plan, our experienced team will get to work right away! We offer a variety of services right here in-office, and we will always focus on your health and comfort as we repair your smile.
The Most Common Dental Emergencies
So what exactly counts as a dental emergency in Las Colinas? Many patients aren't sure when they call our practice. Below, we've compiled a list of the most common emergency situations that our team handles. If you fit into any of these categories, don't wait to schedule an emergency appointment. Your smile needs help now. However, even if you are unsure if your situation needs urgent dental care, we encourage you to give us a call anyways! We are happy to help you assess your situation over the phone and walk you through next steps for managing your situation.
Understanding the Cost of Emergency Dentistry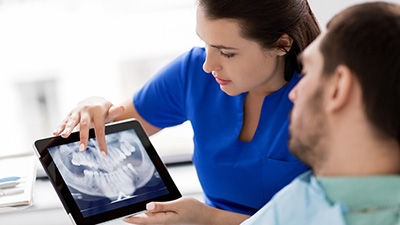 How much is it going to cost to fix your smile? That question may not even enter your mind until you're already in our office being examined by our emergency dentist near Irving, but sooner or later you'll find yourself wondering about the financial impact of your dental emergency. We'll answer any questions you have about the costs related to your treatment, and we'll work alongside your insurance company to help you save as much money as possible on your care.
Every Dental Emergency is Different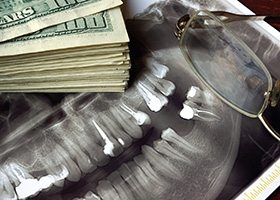 Aside from the natural differences that can come up as a result of the location of the practice (since cost of living tends to influence how much dentists charge for their services), there are a number of factors we'll have to take into account before we can determine the price of your care. Different emergencies require different restorative services, and naturally the costs for our different treatments will vary quite a bit. Plus, additional factors need to be considered, like your available dental insurance benefits.
Does Dental Insurance Cover Dental Emergencies?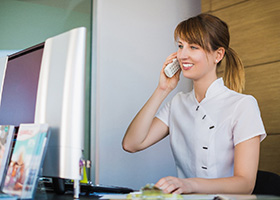 Oftentimes, yes! Dental insurance coverage tends to be higher for simpler restorative services; for more complex treatments, the amount you can expect to pay out of pocket will likely be higher. And of course, each insurance carrier will have their own coverage rates for each service.
We are in-network with Delta Dental, meaning that we've agreed to set our fees for our services at a pre-negotiated rate. Our dentists are also in-network with a number of other PPO plans. Patients with out-of-network carriers can still save on their care, but we recommend that you confirm that we accept your plan long before you need emergency care.
Other Options for Making Dental Emergencies Affordable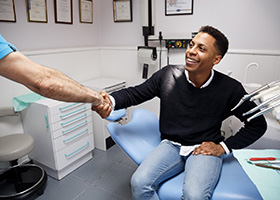 Uninsured? Don't worry, in cases where you are unable to comfortably meet the entire cost of your care upfront, there is another solution: CareCredit. With this third-party financer, you can choose a payment plan that best suits your budget. Not only does this help make your treatment more affordable, but there is the added benefit that there is often little-to-no interest attached! If you want to learn more about this financial solution, then get in touch!
Taking Care Of Your Smile Can Save You Money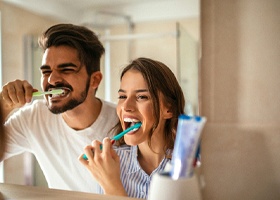 When discussing the cost of emergency dentistry in Irving, it's important to note the role of preventive care. Habits like brushing twice a day, flossing daily, and visiting your dentist every six months go a long way in preventing cavities, gum disease, fractured teeth, loose restorations, and the like. To keep your oral health in pristine condition, you should also steer clear of unhealthy dental habits, like smoking, chewing on ice, and nail-biting. Alone, these measures may seem small, but combined they can play a large role in protecting both your smile and your wallet.
How to Prevent Dental Emergencies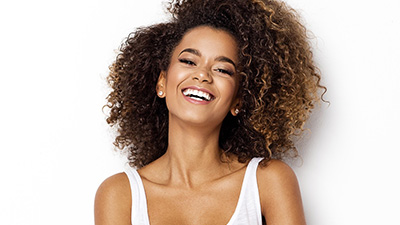 You can't completely avoid dental emergencies, but there's plenty you can do to reduce the risk and keep your smile as safe as possible. Being aware of the bad habits and situations that can lead to dental emergencies in Las Colinas is the first step. Afterwards, it's a matter of adopting the right habits and staying away from the wrong ones. Below are some examples of basic ways to avoid dental emergencies. Please get in contact with our office as soon as possible if you find yourself suffering from an emergency anyway.
Visit Your Dentist Regularly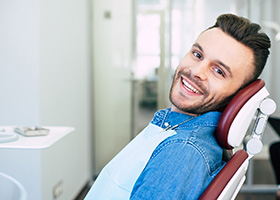 Your biannual visits to 21st Century Dental of Irving are essential for prevention. Oral health issues that are the result of poor hygiene usually start small enough that you don't even realize they're there at first. However, if we find the warning signs early enough, we can intervene and treat the problem before it turns into a true emergency.
Maintain Good Oral Hygiene Habits at Home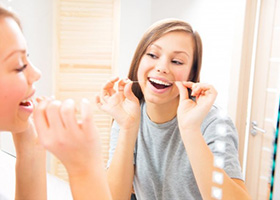 The simplest habits can have the biggest impact. If you don't brush and floss every day, you're giving oral bacteria an invitation to accumulate on the enamel and the gum tissue, and that can easily lead to an infection if you're not careful. Why put yourself through the pain and inconvenience of cavities and gum disease when you can avoid many of these issues simply by brushing and flossing on a regular basis? Be sure to use your toothbrush at least twice a day, and don't forget to floss regularly to get between the teeth.
Watch What You Eat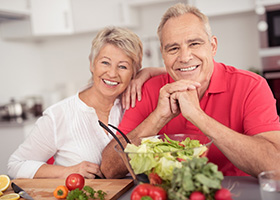 They say that "you are what you eat", and that's as true for your mouth as it is for any other part of your body. You're probably already aware of how sugars and carbohydrates can lead to the buildup of the harmful bacteria that cause tooth decay. As such, it's important to limit how much of these substances you're consuming on a daily basis. Try to eat more fresh fruits and vegetables instead. Apples and carrots are particularly good choices because they help clean the teeth while you chew them, keeping your mouth as bacteria-free as possible during the day.
Wear a Mouthguard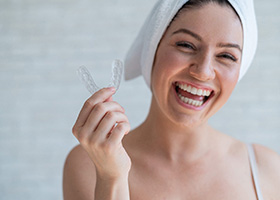 You might get a mouthguard for multiple reasons. Some people might need it to protect their teeth and gums from accidents while they play football or another high-contact sport. Others might need a way to keep their teeth safe from unconscious grinding and clenching at night. In either case, a mouthguard can go a long way towards protecting your teeth from becoming broken or worn down over time.
Use Tools, Not Teeth to Open Packaging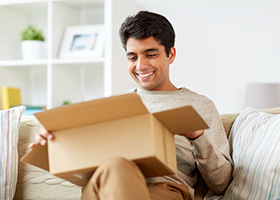 It can be tempting to use your teeth to tear open packages, but this can have more of an impact on your teeth than you might think. Anytime you bite down on something inedible, you're putting unnecessary strain on your teeth that could lead to chips and cracks. It's worth taking the time to find some scissors or another tool instead of putting your teeth at needless risk.
Dental Emergency FAQ's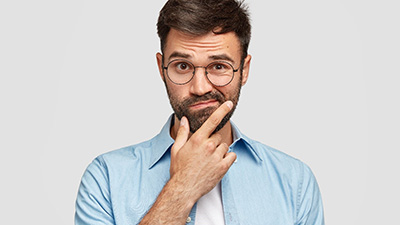 At 21st Century Dental of Irving, our specialized team of professionals want to ensure you receive the highest level of quality care, especially when you need it most. When a dental emergency occurs, it is important that you have the tools and information needed to handle a situation calmly until you are able to visit our office. Unfortunately, while some accidents can be prevented, dental emergencies in Irving have a way of happening at inopportune times. To make sure you are prepared, review the following list of dental emergency FAQs. Should you have any additional questions, don't hesitate to contact our office.
How Can I Tell If I Have a Dental Emergency?
What you might consider as something harmless or minor might actually be damaging to your oral health. While the pain from a toothache may be something you can handle with over-the-counter pain medication, there are other ways to tell if what you are experiencing constitutes an "emergency."
If you notice any of the following signs or exhibit these symptoms, call our office immediately:
Knocked-out tooth
Cracked or broken tooth
Swelling
Severe pain
Bleeding
Oral sores
Abscess
Loose or lost crown or filling
At 21st Century Dental of Irving, we offer same-day emergency appointments. If we are unable to see you immediately, rest assured that our team will evaluate the situation based on the information you provide and walk you through the steps to care for your emergency at home until we can see you in our office.
Should I Go to the Hospital or the Dentist?
This is a difficult question for many people, as the hospital is the obvious go-to location for emergencies. Only in situations of uncontrollable bleeding, broken or fractured jaw, severe abscess or infection do you need to visit your ER immediately. Otherwise, your dentist will be the best person to officially diagnose and treat your injury. Not only do they have the expertise and specialization, but they can offer more personalized treatment than the hospital.
Do I Need a Root Canal?
Your tooth hurts, and it's not because of a sinus infection or lodged food. You've taken over-the-counter pain medication, but it's not helping. What do you do? If the pain in your tooth has reached the inner layer known as the pulp, it likely means the tooth is decayed or infected. In these cases, the only way to find relief and save the tooth from extraction is to have a root canal. This procedure will safely and effectively remove the infection and eliminate the severe pain you're experiencing. However, the only way to know for sure if you need a root canal is to see us for an evaluation.
Will My Insurance Cover Emergency Dental Care?
Everyone's insurance plan is different, so to offer a "yes" or "no" is impossible. It's best if you review your dental insurance policy to see what it states about dental emergencies. If you are unsure of what to look for or are having trouble finding the right information, don't hesitate to ask one of our staff members for help. We are happy to assist in reviewing your coverage and further explain what is and what is not covered by your insurance company. We will also file any claims to ensure that you get the most out of your insurance benefits and minimize any of your out-of-pocket costs.