Dental Team - Las Colinas, TX
Meet Our Compassionate staff
At 21st Century Dental, our doctors couldn't accomplish anywhere near as much as they do in a day without the ongoing support of a truly extraordinary team. Our front office staff, dental assistants, and hygienists are a well-oiled machine, helping every appointment run smoothly and pleasantly for patients in need, and their knowledge and passion for oral healthcare is unmatched. They can't wait to get to know you! Keep reading below to learn more about each wonderful member of our practice.
Front Office
Dental Hygienists
Front Office
Lisa Barrera - Operations Manager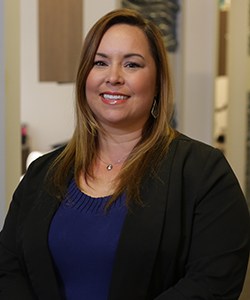 Lisa joined us in 2005, but it feels like she has been a part of the team forever. Born in California as the daughter of a Marine, she has moved so many times she started taking the house numbers with her so she wouldn't have to learn a new address. As a college cheerleader, she attracted husband Nick, who was (and is still) playing baseball. Very family-oriented, she spends a great deal of time with her extended families, usually watching baseball and softball games with daughters Gabi and Alyssa.
If we end up with ponytails, a 21st Century Dental mascot, and the tendency to pull out a megaphone and yell out D-E-C-A-Y, you will know who to blame.
Kristi "Bailey" Horn - Schedule Coordinator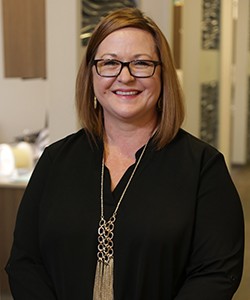 Kristi (actually, she now goes by Bailey so she is not confused with Christy, Kris Kringle, or Chrysanthemum) came to us in 2000 with plenty of experience. Bailey will be the first smiling face you see when you come in to visit us, and we put her there because her big smile will tell you she is genuinely glad to see you walk in that door! A former chairside assistant for Dr. Roy, she is very knowledgeable about clinical issues. If you break a tooth, you can certainly cry on her shoulder when you call.
Felicia Calloway - Treatment Coordinator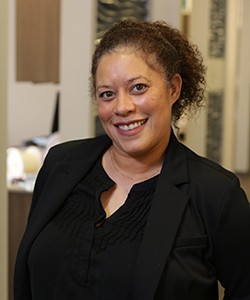 Felicia came to us in 2011 from the retiring state of Florida, because, frankly, she wasn't ready to retire. No one retires in Texas. Actually, horseback riding is what brought her here...well...no, she took a plane from Florida (for the fifth graders reading this), but she does love horses. And Charlie Sheen.
Seen with Orlando Jones here, Felicia has clearly gone all Sheen on us when we heard her exclaim: "I'm not bi-polar, I'm bi-winning. I win here, and I win there." Give it a rest, Felicia. That's just a cardboard cutout of Orlando.
Felicia was actually born in Wichita, KS, but since no one has actually LIVED in Kansas as far as we know, we just say she's from "up north." She has worked in the dental field as a chairside assistant for 16 years (started when she was 4), so she can answer most any question you ask her. In fact, as a production assistant for a fashion trade show, she can also give you some clues on what to wear to a dental office. (Hint: dress for comfort!)
Truthfully, we LOVE Felicia's Broadway smile. If we had a dime for every time we saw her without a smile, we still couldn't buy a stick of gum. And yes, we would still be saying this if she DIDN'T have a Doberman named Napoleon.
Lucy Cornejo - Treatment Coordinator
We never knew that when fabulous collided with the biggest smile on the planet, we would get a Lucy out of it. She hit the ground running when she joined our office in 2014 as Dr. Bristow's treatment coordinator. Our "girly-girl" up front, she loves online shopping, working out, and sporting lipstick shades that pop. She's also got a bit of a little kid side. No, she doesn't have any, but she likes eating things like fruit rollups and Gushers when no one is looking – yet, she has no cavities. Crazy!
Lucy loves the color black and rocks it every day in the office as she greets and checks out all of our amazing patients. We love hearing that sweet voice ring through the halls. She is always on a mission to make the people around her happy and cheerful. Come by or call the office and see for yourself!
Jordan Austin - Hygiene Coordinator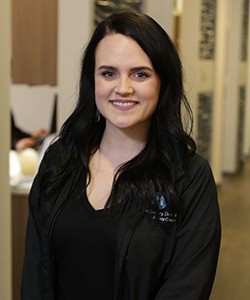 Jordan is our superstar hygiene coordinator, making your clean dreams come true! We are lucky to have her in our neck of the woods. She grew up in Tyler but couldn't keep her mind off of the big city (and 21st Century Dental & Sleep Center), so she moved to Dallas with a dream… and Bambi and Duchess. No, not the cartoon or aristocracy – they're her two cats that have the esteemed label of her sweet babies.
Make sure to keep your cleaning appointments – Jordan is a master at disc golf and could wipe you out with the flick of a wrist. When she's not impressing everyone at the office, you can find her listening to great music and sipping a glass of vino. She's got a smile that lights up the room and enthusiasm that is contagious. Our team is proud to call her one of our own!
Celeste Martinez - Administrative Assistant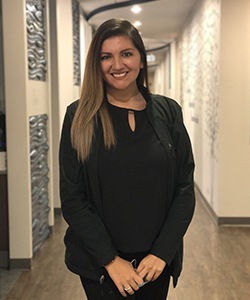 Celeste is a huge Cowboys fan, which, incidentally, is a requirement for employment. She spends a lot of time with her family, which is so big that she has to carry a cheat sheet to help remember their names. We would love to have her here forever because there is no one better at her position, but with talent comes ambition, and her ultimate goal is to become a nurse practitioner; she is currently taking courses to that end.
In the meantime, we will enjoy helping ourselves to Celeste's mean salsa. Come say "hi" to her soon! She loves people, and if you are people, that means you.
Jerica Kennard - Administrative Assistant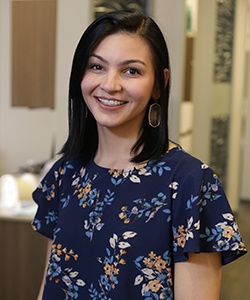 With a smile that lights up the room, our Jerica will often be the first face you see upon entering the office. She has a warm, welcoming personality that will immediately help you feel at ease. That sweet nature extends beyond the walls of the office and is demonstrated in her volunteering with the Humane Society and being a full-time devoted mother to two spoiled pups. She loves hiking and biking and the outdoors in general. She's so committed to animals and outdoor activity involvement that she even got her degree from Texas A&M in Wildlife and Fisheries Sciences (Conservation Ecology/Biology).
When not saving the world or animals, Jerica still kicks back and enjoys doing artsy things like candle making and crafting. You'll look forward to every visit knowing you'll see this on-fire-for-the-world girl waiting to smile and welcome you to your dental home.
Katherine Randall - Treatment Coordinator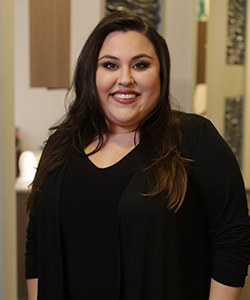 Kat came to us in 2017 with one thing in mind. She wanted to make 21st Century Dental & Sleep Center the premier place in Texas for all dental and sleep concerns. When we told her we were there already, she said "See how quickly I can get things done?" We love our Kat because she brings energy and a beautiful smile to work every day.
Kat is a newlywed (married to Heath) with no children (yet), but the doctors here act like children at times, so she has her hands full. She loves reading and drinking wine, so reading about wine is her favorite pastime…. well, except for going to musicals. At last count, she has been to over 100! If you ask sweetly, maybe she will sing a few bars of "Beauty and the Beast." For you. Come say hello to Kat – but please, no meowing. Her request. Don't shoot the messenger.
Catherine Wicker - Administrative Assistant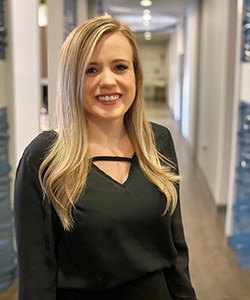 As an administrative assistant and baseball fan, we adore sweet Catherine. As someone who is faithful to cheering for the Rockies and Broncos, we have to wonder what is going on in her head at times. Even though 21st Century has traditionally been known to be Rangers fans, we knew she was a keeper nonetheless when she joined our team. She and her husband Andrew spoil a cat named Juice and a dog named Ginny to the max. We'll let you figure out how those two names "mix."
Between playing board games, spending time with family, and enjoying her time with friends, Catherine has great energy that she brings with her to the office daily. Stop by our front desk and say "hi" to our lovely Catherine! She'll be there to greet you with a smile!
---
Dental Hygienists
Cameron Caywood - Registered Dental Hygienist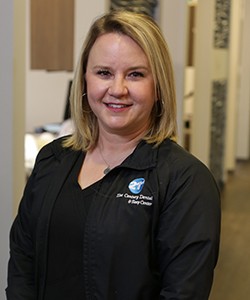 Cameron came to 21st Century Dental in 2003. We weren't really looking to add a fourth hygienist at that time, but her magnetic and energizing personality left us no choice. When you see her smile, you will understand. She and her husband Tracy enjoy sports and competition, illustrated by the fact they own their own bowling balls. You can find her after hours using our hallway for practice. They have gradually migrated to the links, however, because Cameron can drive her cart and not worry about getting pulled over there
Growing up on Lake Bridgeport, Cameron has been skiing her whole life and enjoys liberally defined water sports like fishing and snow skiing. Other interests include softball, putt-putt and spoiling her weenie dogs Georgia and Daisy with food scraps from the table.
Cameron and Tracy have two wonderfully engaging children named Madeline and Samuel. As we have no photos to share here, we must assume that she has rather lackluster and ambivalent attitude towards her children, but rest assured, she cares for her patients, so come meet Cameron soon. If you see any photos of the kids, sneak one to us!
Lil Ortega - Registered Dental Hygienist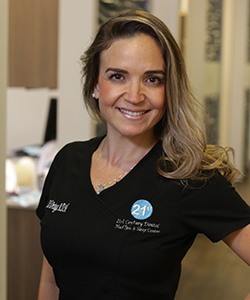 Born in Southern Brazil, meet Maria Leopoldina Ortega... we just call her "Lil." She's one of the smiling faces in our office on the dental hygiene team and just your average Brazilian (thought that was a big number, not a country, but always willing to learn) girl in the US working on the thing she loves most - teeth (whatever). Dr. Roy met her on a mission trip in Mexico, bragged about her to Dr. Smith and our office manager for two years, and "the rest is history" as they say.
Lil is raising 2 lovely children, a red-headed firecracker named Joseph and a sweet princess named Claire Marie. They are blessed to have two elder dogs named Bernard and Socks as well. Lil loves to travel, be with her family, and save dogs. She is a consummate professional in all that she does, save for "talking sports." Lil has a BIG heart, and I'd say it's "one in a Brazilian!" (whoops, country, not number). She loves to help people and can't drive by a stray dog without picking it up. They have a third dog named "Girlie" (guessing it's a male) because they couldn't find her owner. In Texas, we say folks like Lil are "sweeter than Molasses," and we could tell you a Brazilian (don't try and stop us) ways that's true for her.
Jenna Williams - Registered Dental Hygienist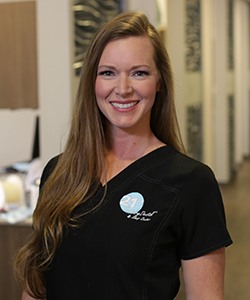 Like any good Aggie, Jenna teamed with another Aggie in marriage. Fred (not his real name) spent 8 years in military intelligence, so any further information about their relationship and he would have to.......well, we can at least say they spent the first year of their marriage in Iraq, which is not what you see in the background to the right. The couple has an athlete for a son, whose court presence reminds us of Roddy Beaubois. In fact, they are so enamored of his talents that they have done some genetic engineering (remember "Fred?") and are having a second son in a few short weeks from this writing.
In her free time, Jenna loves to snow ski, water ski, hike, kayak, and just about anything else outside with temperatures that run south of what they experienced in Iraq. Come meet the lovely and talented Jenna today!
Diane Nguyen - Registered Dental Hygienist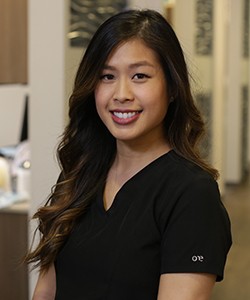 Meet one of our amazing hygienists: Diane! She's a laidback type of girl who loves to travel, hike, do crafts, and try new places to eat. She may not sing to you during your appointment, but you should know that there's hidden talent there. She just needs a microphone and a mediocre speaker to sing the greatest hits in karaoke. When she's not on tour behind the scenes, she is cleaning teeth and getting our patients healthy one mouth at a time.
Diane is a graduate of the University of Texas at Arlington and received her degree in dental hygiene from Tarrant County College. Her parents moved here from Vietnam in 1982, and she was born and raised in the US. She speaks Vietnamese, which adds another language spoken to the long list of spoken languages at 21st Century Dental & Sleep Center. We know you'll love Diane as much as we do, so come visit her today!
Thu Nguyen - Dental Hygienist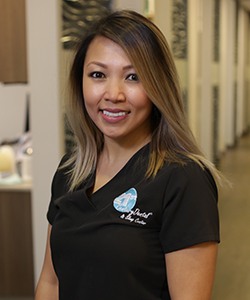 Our lovely hygienist Thu is someone you don't want to miss meeting in our office. Her big smile and cheerful attitude reflect the entire culture of your favorite dental office and we are thrilled to have her with us. When she's not here, she's enjoying traveling and snowboarding with her husband!
After graduating from the Baylor College of Dentistry in 2009, Thu embraced her "calling" – as she sweetly puts it – to be an amazing hygienist and mentor to her patients. Her attitude of service is outstanding, and she inspires us all to follow the same role in and out of the office. Thu is known for being the "tooth whisperer" with her gentle hands and demeanor. A devoted fitness advocate and someone who maintains close ties with her family, she consistently strives for healthy and impactful relationships in her personal and professional life. Come meet this wonderful hygienist at your next appointment!
Aidé Núñez - Dental Hygienist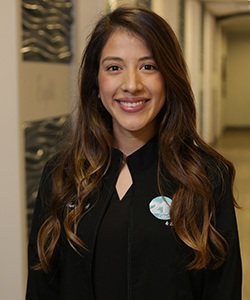 Aidé was born and raised in Oak Cliff, and if you can name the other person at 21st born there, we will give you an extra cookie on your next visit. She has a Spanish degree from UNT, so if any of our 12 other bilingual team members are unavailable, she can translate for you. She loves to eat her mom's enchiladas, but if you have seen Aidé, they must be low in calories.
Aidé is married to her high school sweetheart Juan. In their free time, they love to dance and vacation on the beach. When they combine those activities, it can get quite embarrassing. Most importantly, she serves the children at her church through teaching by words and example. We know you will love Aidé because she transfers her passion of service to the dental field, where she strives to make her patients feel comfortable with their smiles.
---
Dental Assistants
Jill Cruson - Registered Dental Assistant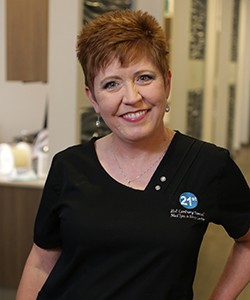 Jill has been a member of our team for over two decades now! She has also been married for 17 years to Tommy, is the proud mom of Justin Blake, and is also a "don't-forget-me-mommy!" to big sis Aubree. She enjoys country music, country videos, and country cooking, so we caynt quite figger how she wined up hangin with us city folk. Anyhow, once we lassoed her, she's been a harder worker than Buford.
April Casanova - Registered Dental Assistant, Sleep Department
April is Dr. Smith's chairside sleep assistant and a sweet and charming family member at 21st Century Dental. Born in New York and raised in Orlando, she somehow couldn't shake the curse of being a New York Yankees fan... well, she really just likes how Derek Jeter looks in his pins and stripes.
April has a special interest in working with Dr. Smith and his snoring and sleep apnea patients but for some reason will not let us call her the Sleep Expert. She prefers the acronym of S.A.C. (you'll have to ask her). The light of her life is her precious daughter Elizabeth, who was born in 2003. Do your best to make her smile...your payoff will be a glimpse at the cutest dimples!
Natalie Donofrio - Registered Dental Assistant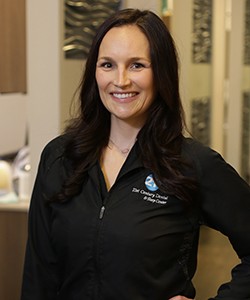 Where do we start here? Girl grows up in Dallas, moves to Phoenix, then moves back home to the Big D thinking she's a Phoenix Suns fan, God forbid. How did that little nugget sneak past our doctors in the interviewing process?
Dancing with the Stars is a way of life in the Castillo household, and there's no need to wait until Saturday Night to catch the fever! An accomplished assistant, Dr. Roy is elated to have found Natalie. She's steady, calm, and more than able to handle the gale force winds of life and practice! Now back to those sports alliances?
Jason Colbert - Registered Dental Assistant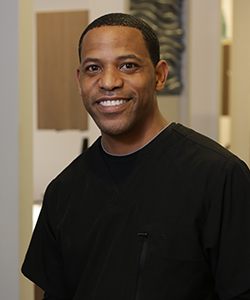 Jason joined 21st Century Dental in 2011 after he interned here for 3 months. We could not bear to lose him to another office, so we quickly created an extra position. He is now largely responsible for juxtaposing underwater fragmented kelp fronds with basil-laced fungi (genus Lardobacillus) in an effort to find the elusive cure for dental fear. We couldn't have picked a better man for the job.
In his spare time, Jason brings a frenetic, abundant, and resourceful amount of energy that never seems to run low. Born in Waco (that's in Texas, for our northern folk), he loves all Dallas sports (the Rangers are actually in Arlington...and well, so are the Cowboys, but who cares about geography?). Naturally, with his love of sports comes a love of culture – music, people, and art but especially the people part. The youngest of three boys, he also has three children named Dayton, Jordan and Sati.
If you notice someone with a big grin and a passion for being the best, you must have seen Jason. If you see him in the grass outside scavenging fungus, just leave him alone. He's on a mission!
Lissette Gurrola - Registered Dental Assistant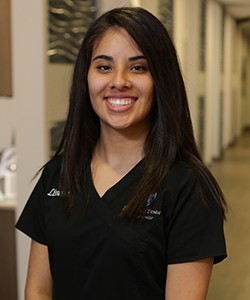 Lissette is our rock star hygiene department assistant extraordinaire. When she's not cheering on her favorite team (the Texas Rangers, of course), you can find her in the office helping behind the scenes. She has a "happy to do it" attitude that shines with her teammates and patients alike. She has a Maltese named Charles who she loves dearly, and who, we think, may be where she gets that adorable spirit from.
Lissette is the perfect picture of a hard worker and when not keeping a tight ship in office, she is school studying to one day become a hygienist herself! Committed to excellent patient care and positive practice culture, she shines in everything that she does. She claims she loves her team, but we think her team and her patients love her more!
Paulina Alvarado – Sleep Assistant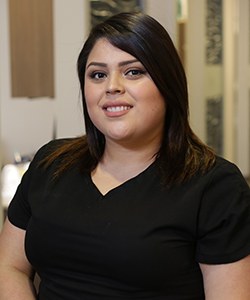 Paulina comes to us all the way from Las Colinas, Texas… well, she was born in Zacatecas, Mexico, but that was a husband, a cosmetology license, and a daughter named Sophia ago. She is bilingual, even though she moved here at the age of five. Speaking of the aforementioned husband, he was her brother's best friend. Fun exercise: think of your sibling's best friend – would it be a good match?
The couple spends a lot of time playing Monopoly, even though we keep telling her that it seriously takes more than 4 houses to buy a hotel. Speaking of Monopoly, anyone reading this who can tell us how many hotels and houses there are in a game, email info@21stCenturyDental.com to enter a drawing for a deluxe game of Monopoly. She loves to travel, and we love her to travel…. when it's not a work day. We have gotten addicted to her huge smile and easy demeanor, and we don't like to spend a day without our Paulina.
Tiara Moore - Dental Assistant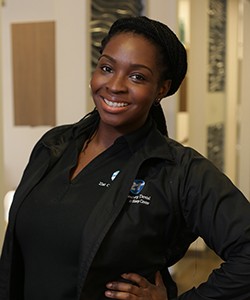 Tiara Moore is a native Texan. She is the girl that is quiet and fun combined with a super contagious smile. She loves to greet her patients with a smile and ends the visit with a smile, helping to make their dental experience a fantastic one.
Outside of the office, Tiara loves spending time with her family, including her three lovely daughters. One of her absolute loves is to frequent the restaurants from the TV show Diner, Drive-ins, and Dives, hosted by the famous Guy Fieri. Tiara is an awesome addition to our team because she is dedicated and loves to make your dental experience simple and smooth. She also brings the flare to our Dallas Cowboy fan base because she is a huge Green Bay fan.