Smile Makeover – Irving, TX
A Whole New Look for Your Smile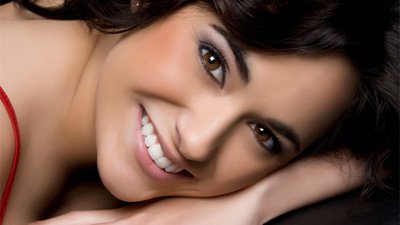 Some of our patients come to us with multiple aesthetic imperfections in their smile. To correct such issues as efficiently as possible, we may recommend a smile makeover in Irving. This comprehensive, customized treatment plan can include multiple cosmetic treatments , all of which work together to help you achieve your desired results. Read on below to learn more about this transformative service, and contact us when you are ready to schedule your consultation.
Why Choose 21 st Century Dental of Irving for a Smile Makeover?
Advanced Technology
Wide Variety of Cosmetic Treatment Options
Comfortable & Empathetic Care
How Does a Smile Makeover Work?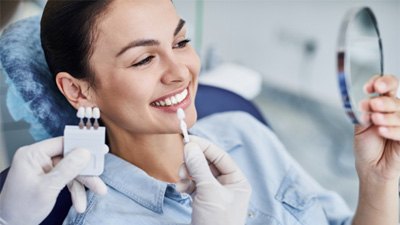 The smile makeover process starts with a consultation with your cosmetic dentist in Irving. They will learn about your goals for treatment, examine your mouth, ask about your budget, and answer any questions you may have. Next, they will recommend the specific services that they believe would be most beneficial for you.
You might need one or more restorative services before you are eligible for cosmetic treatments. Once your mouth is healthy, your smile makeover may include the following treatments:
Teeth whitening
Veneers
Metal-free restorations
Tooth recontouring
Dental bonding
Cosmetic gum surgery
To help you understand what your results may look like, we will use our digital scanner and create a wax-up of your future smile. We will incorporate your feedback into your treatment plan.
The Benefits of Getting a Smile Makeover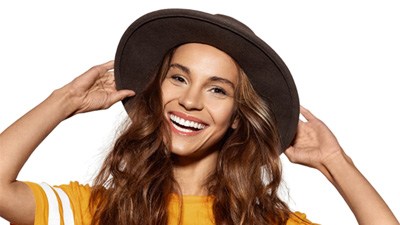 Following your smile makeover, you may experience a multitude of benefits. For example, many patients notice a significant increase in their self-confidence. In turn, this can help them enjoy a more fulfilling social life and empower them to strive for ambitious life goals. You may also look younger, and others may perceive you as being more approachable and successful.
With proper care, the results of a smile makeover have the potential to last for years. In fact, some treatments, such as veneers, tend to endure for decades!
Understanding the Cost of a Smile Makeover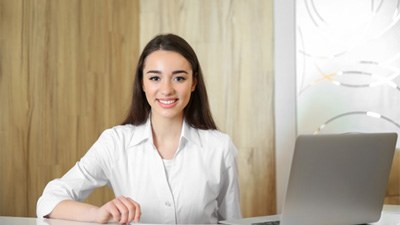 The cost of a smile makeover varies from patient to patient. It depends on which services you undergo and the extent of those services. During your consultation, we will be able to provide you with a personalized cost estimate. We will also assist you as you explore payment options. For example, we accept most popular credit cards. Convenient financing through CareCredit or another third-party lender is also available for most patients. Our team can file insurance claims on your behalf, though it is important to keep in mind that cosmetic treatments are not typically covered.
Smile Makeover FAQs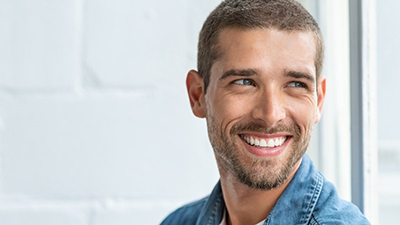 Smile makeovers offer a reliable, all-encompassing, and streamlined solution for repairing and improving your pearly whites. With this cosmetic service, you can be sure to appreciate the numerous benefits that come with your dazzling results. However, it's normal to want to know as much as possible about the treatment before diving in. During your consultation, we'll walk you through your options and explain the details thoroughly. Until then, here are several commonly asked questions that we get about smile makeovers in Irving.
Can You Undergo Multiple Procedures During One Appointment?
Since a smile makeover involves the use of a combination of dental procedures to upgrade your teeth, it is possible to undergo more than one service in a single visit. Of course, this will depend on the specific treatments you choose to get. For instance, our team offers in-office teeth whitening and cosmetic bonding—both of which can be completed in one appointment. Other procedures, such as veneers or metal-free restorations may require two visits to finish the process. Our team will explain your entire smile makeover timeframe during your consultation, that way you know how long you can expect to wait until you can enjoy your brand-new grin.
Does a Smile Makeover Hurt?
The majority of our smile makeover procedures are non-invasive, meaning we often won't even require administering a local anesthetic to perform your treatment. Most patients can expect a stress-free and painless process when it comes to undergoing cosmetic dentistry. Still, we can utilize a simple numbing agent to help you remain as comfortable as possible throughout your procedure(s). We can even provide you with sedation dentistry to further reduce any discomfort as well as keep you relaxed while getting your work done. Though you might experience some soreness after your appointment, we'll be sure to give you detailed instructions on how to manage your symptoms at home, such as taking prescribed or over-the-counter pain relievers.
Is a Smile Makeover Covered by Insurance?
Most dental insurance companies will only offer coverage for treatments that are considered essential for oral healthcare, such as preventive and restorative services. If your smile makeover involves metal-free restorations, such as crowns to address damaged or decayed teeth, then your plan might be able to cover at least a portion of the cost of your procedure. Since every policy is different from person to person, you should verify the details of your benefits with your provider before committing to anything. Our team will be happy to help with this process if necessary.
How Do You Maintain Smile Makeover Results?
The lifespan of your smile makeover will be determined by several factors, such as how well you take care of your pearly whites thereafter. Not only will you want to implement good oral hygiene habits at home, like brushing, flossing, and rinsing with mouthwash every day, but you should schedule dental checkups and cleanings every six months with your dentist. You will also want to avoid bad oral habits, such as smoking or using your teeth as tools. Depending on certain procedures, such as teeth whitening, we'll even suggest adopting practices like using a straw while sipping on dark-colored drinks.