Root Canal Therapy – Irving, TX
A Filling for Your Tooth Roots
There are many misconceptions about root canals, but despite what many patients have heard on television, the procedure is not particularly more painful than normal dental procedures; in fact, one of its main purposes is to provide relief from severe toothaches. Furthermore, in many cases, root canal therapy is the only way to save your tooth. Contact us today to learn more about root canal therapy in Irving, or to schedule a first appointment with our team.
Why Choose 21st Century Dental of Irving for Root Canal Therapy?
Relief from Severe Pain & Infection
Sedation Dentistry Available
A Periodontist on Staff Who Also Serves as a Teacher
What is a Root Canal?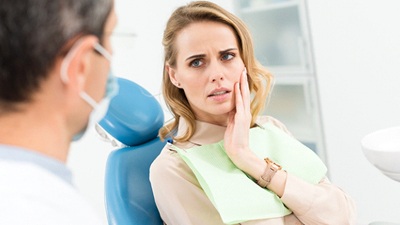 Bacteria that enter your tooth can infect the nerves and other tissues they contain. When the nerve in a tooth dies, the infected tissue remains and continues to cause problems. Think of it like a splinter; until it's taken out, the body will reject it, and you'll only suffer further pain. Similarly, the only way to treat an infection in your tooth is to remove the source through a procedure called root canal therapy. This treatment will relieve your dental pain and prevent the infection from destroying nearby bone tissue.
Why Do I Need a Root Canal?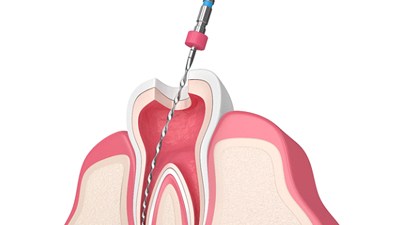 The nerve in a tooth can become infected for many reasons. For example, an area of deep decay could negatively affect the nerve, or the accidental fracture of part of the tooth could expose the nerve. Sometimes, just a blow to the tooth can cause the nerve to die and become infected.
In any case, when the nerve becomes infected, the nerve tissue must be removed by either extracting the tooth or performing a root canal (endodontic treatment). Ideally, the procedure should be done before the infection has a chance to get into the bone and cause extreme swelling and pain.
What Happens During a Root Canal Procedure?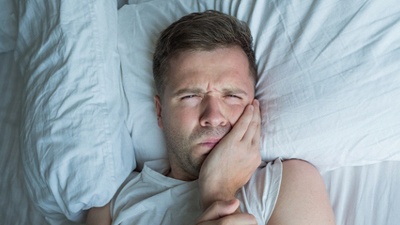 During the procedure, we'll use an appropriate form of sedation that will help you stay relaxed until the procedure is over. We create a small access hole in the tooth and remove the infected tissues within along with any other debris. Root canal files of varying sizes are placed into the hole and scrape and scrub the insides, with water being used to wash away any debris. After that, the tooth needs to be refilled and sealed. In most cases, you'll need to receive a crown so that you can continue biting and chewing with the affected tooth; the crown will also protect the already-weakened tooth from falling apart or breaking further.
Recovering from a Root Canal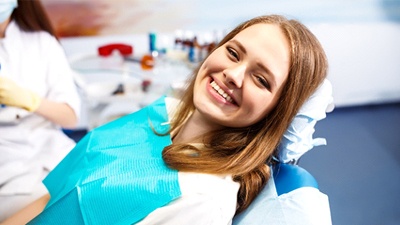 You should be able to return to work the day after the procedure has been performed. The tooth is likely to feel sensitive for a while after a root canal has been performed, so have pain medications such as ibuprofen or naproxen available. Since the crown might not be placed right away, do not chew with the affected tooth until repairs are complete.