Comprehensive Dental Care
Making Every Patient Feel Valued, Served & Appreciated
We are different, and we hope you notice.
At 21st Century Dental, you matter. In fact, everything we do is focused on winning your loyalty while creating experiences we hope you share with friends and family.
We always respect your time, and care deeply about the trust and confidence you are placing in our hands. With nearly 70% of our new patients coming from referrals, we understand the power of treating people right.
Our entire team is trained and goes out of their way to create the best healthcare experience in North Texas. We hope you notice.
Our Commitment to You
Las Colinas' 5-Star Dental Team
Working Together to Help You Smile
Since founding 21st Century Dental in 1992, we have kept things simple - hire the best people, train them well, model the culture and let them do their thing. This starts with dentists who share a commitment to clinical excellence and the ultimate in customer service. It expands to include only those who enjoy working with others and are happy to share their expertise and compassion to the benefit of every patient. Only people who are genuinely friendly and love what they do become part of our dental team.
Meet Our Dental Experts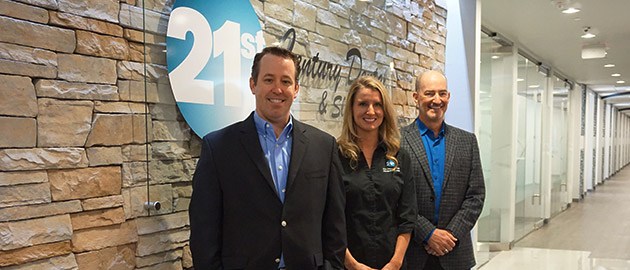 A World-Class Dental Facility
Modern & Inviting Atmosphere
Opened in 2016 with input from our long-term patients, our state-of-the-art facility was built with patient comfort and satisfaction in mind. Our primary goal is to provide an enviroment where you can relax. Although advanced technology is a wonderful adjunct to creating beautiful, healthy smiles, it also saves our patients time. Most importantly, it is the continual focus on relationships that defines us. If you are looking for these attributes, we would be honored to be entrusted with your care.
Tour Our Dental Office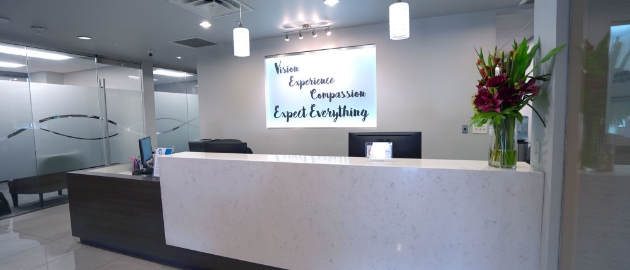 Exceptional Dentistry is Just What We Do


"A lot of people are saying it, but it's definitely true: this is literally the best dentist office I have ever been to!! They have superior service and the best staff. My personal favorite part is that everyone is dedicated to making me feel comfortable and educated. Every question I ever have is answered genuinely and honestly. I don't ever feel like I'm being talked down to. I tell everyone I can that they need to come here."
Holly G. Las Colinas, TX
"I've been visiting Dr. Roy for over 10 years now. He is the best of the best, as is his staff! They are always so personable and kind, and great with children. Their office staff are always so willing to help you in any way that they can. They truly enjoy what they do, and it shows in how they treat you. They are skilled and run a tight ship. I will never go anywhere else!"
Mandy S. Irving, TX
"EVERYONE at this practice is extremely nice. I remember when I first started treatment, I asked Dr. Smith, 'Why in the heck is everyone around here so happy all the time?' And he smiled and responded something along the lines of, 'Well they should be or otherwise they can't work here.' He takes customer service very seriously! I have never had a bad customer service moment ever, in 2.5 years... over the phone or in person!"
Susan D. Irving, TX
Read More Reviews
Tell us a Little More About

Why You're Looking for a Dentist...