Dental Implants Improve Las Colinas Smiles
Completing Smiles Seamlessly
If you're missing natural teeth, much more than just your oral health can be negatively affected – your self-esteem, biting strength, and quality of day-to-day life may take a steep dive as well. At 21st Century Dental, we offer a state-of-the-art solution that will virtually turn back the clock on what's been lost: dental implants. Our dentists can replenish your smile with new "teeth" that look, feel, and function just like the genuine article from every possible angle. To see if you're a good dental implant candidate, contact our Las Colinas, TX practice for a consultation today.
Why Choose 21st Century Dental for Dental Implants?
Comprehensive Implant Care in One Location
State-of-the-Art Technology
Multiple Oral Surgeons On-Staff
What are Dental Implants?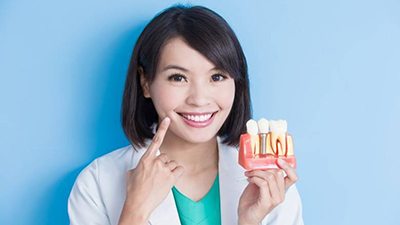 Dental implants are biocompatible metal anchors that are surgically positioned in the jaw beneath the gums to support an artificial crown where natural teeth are missing. Implants are never cemented or connected to remaining teeth the way traditional crowns or dental bridges are.
As a tooth restoration, implants are comprised of two parts: the implant, which is usually made from a metal called titanium that is readily accepted by the body (it's the same thing that's used in hip and knee replacements). The second part is a porcelain crown that is fabricated in a dental lab and made to look exactly like a natural tooth crown. Alternatively, your implant dentist in Las Colinas can attach a bridge, a partial or a full denture to dental implants. Accepted by the American Dental Association, dental implants have been used for many years and hundreds of thousands of them have been placed successfully.
How does an implant stay firmly anchored? There is a phenomenon called osseointegration, meaning that titanium is so compatible that bone actually attaches itself to the implant. The advantages include increased stability of dentures while also reducing long-term bone resorption and the ability to restore a missing tooth without altering the teeth on either side of the space.
Making Dental Implants Affordable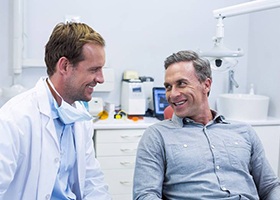 We won't sugarcoat it – dental implants are a significant investment of time and money. While our team believes that the end will more than justify the means, resulting in beautiful, functional, and long-lasting teeth that will stand the test of time, we understand that patients may be hesitant to pursue treatment because of the expenses involved.
At 21st Century Dental, our knowledgeable and compassionate team knows a thing or two about making dental implants affordable for a wide variety of budgets. We will walk you through your options, explain everything in concise terms, and help you create a customized financial plan that leaves you smiling.
Who Can Benefit From Dental Implants?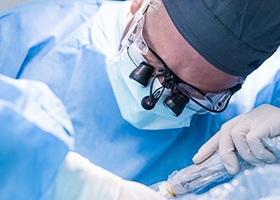 Anyone who is missing teeth and can benefit from better chewing efficiency, as well as improved appearance or speech, is a candidate for implants. Implants can be the solution when it has become difficult or impossible to wear a removable partial or complete denture. For patients at a high risk for decay, implants are a great option too because bacterial decay will no longer be a risk factor with implants.
Eligible candidates must meet the following criteria:
You have enough jaw bone and bone density to secure the implants.
You do not have a disease or condition that interferes with proper healing post implant surgery (i.e. uncontrolled diabetes, radiation/chemotherapy for treating cancer, smoking, etc)
Single Tooth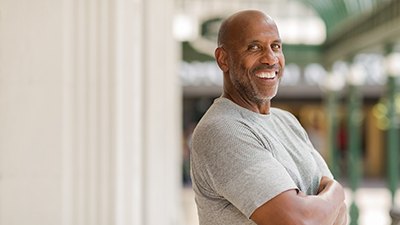 Our team can anchor a single dental implant in place within the jaw to replenish one tooth at a time. We will design a beautiful, all-porcelain dental crown that fits over the implant without threatening the health of natural teeth on either side. We know our patients will be amazed by how seamless the final result is – implant-retained single teeth are an ideal match for the rest of your smile in terms of appearance, function, and durability.
Learn More About Single Tooth Implants
Implant Retained Bridge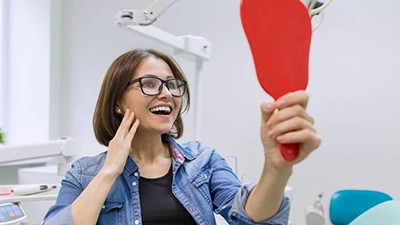 Have you lost multiple teeth that used to appear next to one another? Traditionally, dental bridges were the best method for replacing this needed structure, but the technique of filing down natural teeth to accommodate new crowns is a technique that can actively harm your continuing oral health. Instead, our dentists strongly recommend implant-retained dental bridges, which are attached to dental implants anchored into the jawbone for support. The final result looks better, feels better, and is a big improvement for your wellbeing too.
Learn More About Multiple Tooth Replacement
Implant Retained Denture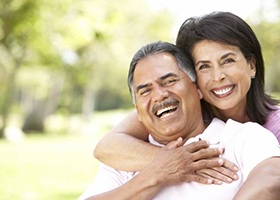 Many people believe that dental implants can't be used to replace several teeth at once – but this isn't true! Implant-retained dentures can be anchored in place over a small number of strategically placed implants, which makes them more cost-effective than if our dentists were to match each implant to its own individual restoration. Do you want new, permanent teeth that are fixed in place? Are you used to traditional dentures and would prefer to be able to remove your prosthetic? Both options are available here in Las Colinas.
Learn More About Implant-Retained Dentures
All on 4 Tooth Replacement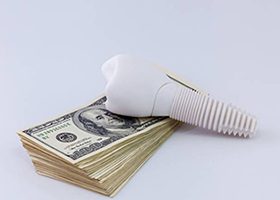 Like the name implies, this state-of-the-art reconstructive technique involves replacing an ENTIRE arch of teeth with just four little implants. Each implant will be angled in just the right position to provide optimal support to the custom-made full denture. Better yet, our dentists can plan to place your brand-new "teeth" immediately after the implants are surgically positioned. There's no waiting! After a few weeks of wearing a temporary All on 4 denture, patients will need to return to the practice for their permanent prosthetic.
Preparing for Your Dental Implants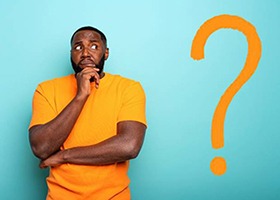 First, an examination and medical history are conducted with one of our dentists. Your exam may include several types of X-rays to provide essential information about your jawbone and its anatomy, as well as models of your jaws. If we determine that you are a candidate, then we will connect you with one of our implant surgeons: Dr. Jeff Roy, Dr. Ashley Bristow, or Dr. Andrew Barnett. Based on the results of each of our examinations, the team will discuss all aspects of your case with you, and Dr. Roy or Dr. Bristow will design the final restoration that sits atop the implant.
What to Expect During Dental Implant Surgery?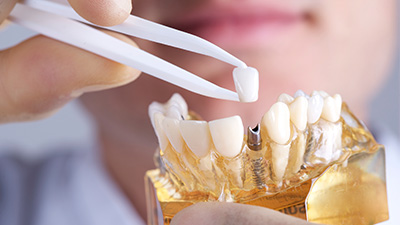 Stage I Surgery : Most likely done in a dental office setting, the first procedure involves placing the implant fixtures in the jaw bone under local anesthesia and a mild sedative – or in some cases, IV sedation or general anesthesia will be used (this depends on where your desires weigh heavily). The integration to bone will take place as healing progresses, so the implant fixtures should be firmly anchored to bone within three to six months. Some cases will require bone grafting to ensure that the implant anchor is completely secured in bone.
Stage II Surgery : This only occurs in rare cases. The second stage surgery is completed under local anesthesia or sedation if you desire. The implants under the gums are exposed by the surgeon, so within 3 weeks, the restorative dentists can place a crown on them. This is minor surgery if necessary at all.
Immediate Implant and Crown Surgery : In rare cases, the situation may be conducive to receiving your implant and temporary crown on the same day. Again, some of these cases will need some bone grafting for optimal success.
Dental Implant FAQs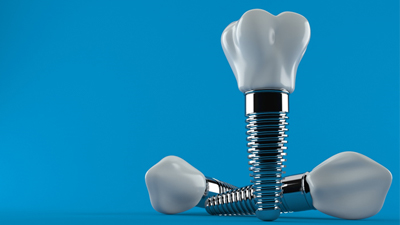 Knowledge is power, and this is especially true when it comes to dentistry. It's important to have all the facts you need so you can make an informed decision when it comes to restoring your smile. You can schedule a consultation at 21st Century Dental to ask any questions you might have about the implant procedure, but in the meantime, you can get an early start by learning the answers to some of the most common dental implant FAQ's in Federal Way.
Are All Dental Implants the Same?
Not all dental implants are alike. For example, most implant posts are made out of titanium, but patients with metal allergies might get one made out of zirconia instead. They'll also come in various widths depending on the size of your mouth and remaining teeth. Also, some implants might require additional steps to place, and of course, the type of restoration they support will vary from case to case depending on the extent of tooth loss. Some of these decisions will be based on your oral health needs, but other choices will be made based on your preferences.
Will I Need a Bone Grafting Procedure?
You need to have a certain amount of jawbone mass in order for implant placement to be successful. This might not be a problem if you receive your implants right after an extraction, but if your teeth have been missing for a long time, there's a good chance that the jaw will have significantly deteriorated. A bone grafting procedure will help reverse this process by placing bone material from elsewhere in your body (usually the hip) to create a stronger foundation. We can examine your jaw during a consultation and determine whether bone grafts will be needed.
What Causes Implant Failure?
If your mouth doesn't heal properly after the surgery, the bone won't integrate with the post and the implant will fail. This could be the result of a current infection in your mouth (gum disease, for example), or it could be a side effect of tobacco use, which is why patients are told to stop smoking before and after the procedure. It's important to be aware of the state of your oral health before you get implants; furthermore, you'll need to be extra vigilant about practicing good oral hygiene so that an infection doesn't develop and cause complications.
How Long Will Dental Implants Last?
The lifespan of dental implants largely depends on how well you maintain them. Fortunately, doing so is as simple as brushing and flossing regularly as well as coming to 21st Century Dental for regular checkups and cleanings!
When well-maintained, dental implants can last for decades without needing replacement. Many studies have shown that implants often last up to 20 years, and other findings suggest an average of 30. However, in many cases, a patient who practices excellent oral hygiene will be able to keep their implants for the rest of their life!