Community Involvement – Irving, TX
Generously Doing Good for Our Friends and Neighbors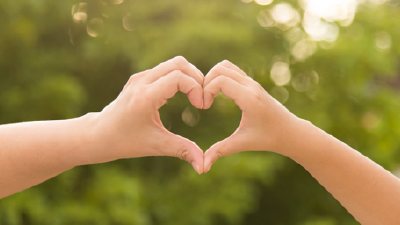 A great Irving dentist works hard not only to create new smiles in the operatory, but to inspire them out in the community they're a part of too! At 21st Century Dental of Irving, all of our doctors are passionate about giving back and serving those less fortunate whenever possible. We regularly participate with the following organizations, donating both time and money:
Crown Council
In addition to supporting local endeavors, 21st Century Dental of Irving is actively involved in the Crown Council, an association of dentists who are committed to education, excellence in dentistry and charitable giving. Through the Crown Council, Dr. Smith, Dr. Roy, Dr. Bristow and their team participate in one of dentistry's biggest charity drives each year- the Smiles for Life event. From our start in 2012 through 2019 we have raised over $100,000 for this organization.
Salvation Army and Smiles for Life
Smiles for Life is a charitable organization that encourages dental practices to use the proceeds from teeth whitening treatments to support other charities. We regularly donate the money we get from teeth whitening treatments to the Salvation Army.
The Salvation Army has a special place in our heart because many of its workers are our patients. Moreover, since 86 percent of donated funds go to the Salvation Army's programs, we know that our money is truly working for a noble purpose.
Many of our patients also generously give cash donations to help Smiles for Life, which passes on the funds to numerous charities that focus on helping children throughout the world. In 2018, we raised over $19,000 dollars, and half of that went to Smiles for Life children's charities and the other half went to the Salvation Army on North Texas Giving Day.
Lost Boys of Sudan
In 1987, civil war drove approximately 20,000 Sudanese boys out of their homes. They were forced to flee to Ethiopia and had to make a trek of over 1,000 miles. About half of them died along the way. The survivors became known as the Lost Boys of Sudan. More than a decade later, many of them sought shelter in the United States, and countless charities stepped up to help them acclimate to their new home.
We first got involved with the Lost Boys when a newspaper ad captured Dr. Roy's attention; there was a call going out for general dentists to help the refugees. Their oral health needs were great. In Sudan, it used to be customary for 12- and 13-year-olds to have many of their lower teeth removed by a local village person.
Helping these lost boys has had a deep impact on Dr. Roy. He says, "Although I have taken care of many refugees, my now friend, Peter Malou, was my first friend that I met and cared for and I've had a close bond with him even today. I was even able to play a role assisting him to get his wife to America, opening a pharmacy in a village in Sudan, and things like that to help others in the Sudanese community. He has a big heart for his homeland and is an amazing leader in his community."
Spark Program
We started the Spark Program in 2015 as part of our participation in National Volunteer Month. We encouraged our patients to nominate non-patients in our community who were in great need of attention from a skilled dentist in Irving. Now, each year, our doctors review the nominations, and each one chooses a patient to donate dental work to.
Since the program began, we have performed over $50,000 worth of free treatment. All we ask in return is that the people we help write a review of their experience and allow us to share with the world how we've helped them. Once we complete their major treatment, we continue to offer them dental care at a discounted rate.
Through our Spark initiative, we have helped struggling single mothers, individuals with a history of drug abuse, and even a missionary from Kazakhstan.
Donated Services with Will You See One Vet
At 21 st Century Dental, we recognize the incredible sacrifices our country's military members make to preserve freedom, and we know that changing even just one life for the better is well worth the time and effort. We show our appreciation for those who have given so much by working with Will You See One Vet. Basically, we donate our comprehensive services to a local military member in need who registers with the Dental Lifeline Network
Join Us in Doing Good
Our goal isn't to "give back" as if we ever took something from our community. Rather, we seek to "do good" through our charitable initiatives. In addition to the programs we've talked about on this page, we also enjoy making trips to Mexico and other countries on a regular basis. We love to provide vital dental services to children and adults in need of relief. Interested in learning more or getting involved? Do you know of a good cause — local or international — that could benefit from our support? We'd love to hear from you here in Irving, TX. Contact us today!