Sedation Dentist for Irving, TX
Helps Patients Relax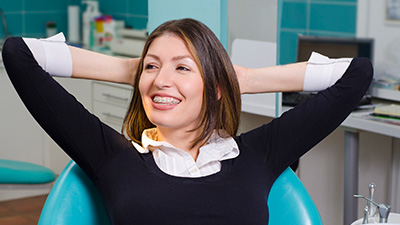 Sedation dentistry makes it possible for every patient to receive the dentistry services they need to maintain a whole, healthy smile without any added stress, pain, or anxiety. In fact, your Las Colinas sedation dentist can help you maintain complete comfort through even the most advanced procedures by using a wide range of sedation dentistry options at 21st Century Dental of Irving.
Free Nitrous Oxide Sedation
Oral Conscious Sedation
IV Sedation
NuCalm Sedation
If you want to learn more about the sedation dentistry options we provide, call our dedicated dentistry team to schedule a consultation today. We look forward to seeing you in our Irving dentistry practice soon.
Why Choose 21st Century Dental of Irving for Dental Sedation?
FREE Nitrous Oxide
Emphasis on Patient Comfort and Relaxation
Relief From Fear & Anxiety At Last
Who Should Consider Dental Sedation?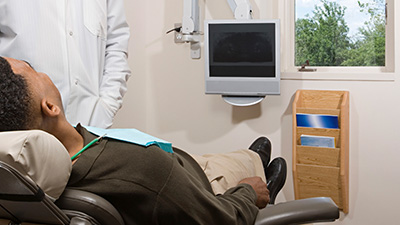 We may recommend dental sedation for patients in a variety of situations, including:
To relieve dental anxiety or phobia
To ensure the safety of children who may not be able to understand their dental procedures
To improve comfort for patients with sensitive teeth, gums, or gag reflexes
To ensure safety and comfort for patients who have impaired cognition or health concerns that make treatment without the aid of sedation risky or painful
To complete numerous or complex dentistry procedures in a single visit
Sedation Dentistry Options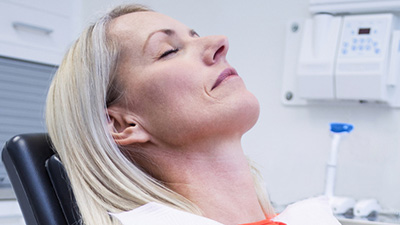 Many patients experience dental phobia or anxiety that makes visiting the dentist uncomfortable, but the caring dentists and team at 21st Century Dental of Irving offer a wide range of sedation dentistry options to ensure every patient we treat feels relaxed and free from pain throughout even the most advanced procedures.
Nitrous Oxide Dental Sedation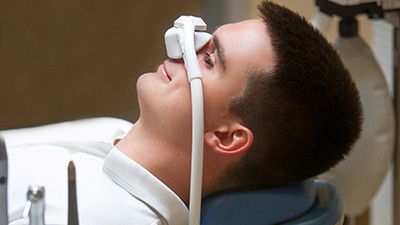 Perhaps you feel nervous or anxious about an upcoming dental visit. If so, you're not alone — many people dread visits to the dentist. Still, you don't have to suffer that fear; you could always get nitrous oxide in Irving! With this free service from 21st Century Dental, your treatment will feel smooth, comfortable, and free of anxiety. Plus, the sedative's effects won't leave any lasting aftereffects. If you'd like to learn more about it, just keep reading or call our office for details.
Who is a Good Candidate for Nitrous Oxide Dental Sedation?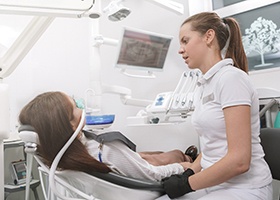 Whether you're a child or an adult, almost anyone can qualify for nitrous oxide sedation. It's very safe to use, not to mention effective.
Still, some patients benefit more from this option than others. In particular, the best candidates are usually those who have:
A fear of needles
Difficulty with movement or sitting still
Sensitive teeth
A strong gag reflex
Anxiety related to the dentist's office
Resistance to numbing agents
On the other hand, a patient may not be a good fit for nitrous oxide. Someone pregnant, who has sinus congestion, or who takes certain medications could struggle with the sedation.
How Does Nitrous Oxide Dental Sedation Work?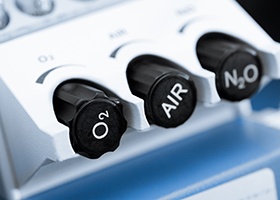 In general, administering nitrous oxide isn't complicated. It only takes a few minutes to set up. From there, the dentist can apply it smoothly throughout treatment.
To start, you'll inhale the gas via a nose mask before the procedure. That way, the sedative will have taken effect by the time your dentist is ready. The dental team will also monitor your vitals, thus ensuring your continued safety.
The nitrous oxide will "kick in" a minute or two after you begin wearing the nose mask. At that time, you'll likely feel light-headed and have mild bouts of euphoria. Your limbs could also seem tingly or heavier than usual. Whatever else you experience, though, you should be calm and comfortable during the procedure. You'll also remain alert and lucid enough to answer the dentist's questions or instructions.
Aftercare for Nitrous Oxide Dental Sedation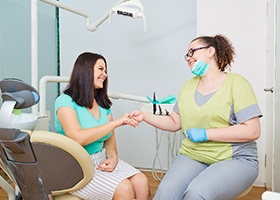 Fortunately, the effects of nitrous oxide don't tend to linger. They're not only fast to act but also quick to leave. Even so, there are a few things you should keep in mind.
For starters, it takes a few minutes before nitrous oxide fully exits your body. As such, you should wait until you feel normal before trying to drive anywhere. You might have an accident otherwise.
Secondly, the sedative shouldn't have any long-term effects. Once it's left your system, you can continue your regular routines — work, school, errands, etc.
Last but not least, remember to follow any recovery instructions from your dentist.
Oral Conscious Sedation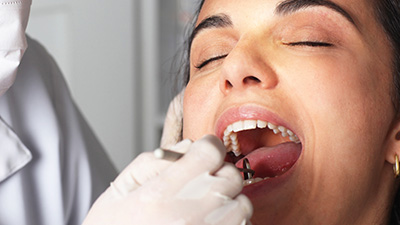 Oral sedation (also known as "sleep dentistry") utilizes the oldest of all routes of drug administration – the mouth. Safe, economical, and convenient, oral sedation when properly used can deliver a deeper relaxation state than nitrous and provide some amnesic effects. If you suffer more from the thought of coming in than actually being here, this may be the choice for you.
After an initial consultation to determine if you need anxiety relief or just need complete extensive treatment in one visit, we will take baseline vital signs and write a prescription. Halcion (Triazolam) will be taken about an hour before your dental appointment, so you will be relaxed before we start. Although awake, you will feel relaxed and drowsy.
During your treatment, we will monitor your pulse, oxygen saturation rate, and your blood pressure with state-of-the-art patient monitors. We never leave your side. The same medication we use for sedation dentistry can also be given to you the night before to help you sleep. Don't let anxiety prevent you from having the confident smile or healthy mouth you have always wanted. Take the time to come in and meet us so we can decide together what is best for you. If you would like a first appointment to simply talk about your anxieties and fears, we will do that and no dental exam will be performed at that time.
IV Sedation Dentistry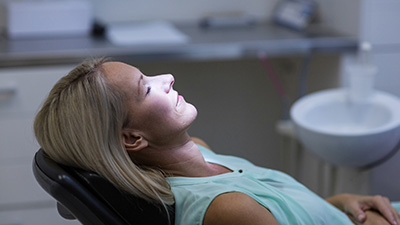 IV sedation allows our team to offer patients a deep level of conscious sedation that can be easily adjusted throughout treatment, helping patients maintain a sense of complete comfort and relaxation. Like nitrous oxide, IV sedation can be adjusted throughout treatment to maintain the optimal comfort level. Unlike nitrous oxide sedation, the effects of IV sedation do not wear away quickly. In fact, it may take 12 to 24 hours for the effects of IV sedation to completely wear off. You should have a trusted friend or family member drive you to and from the office.
NuCalm Sedation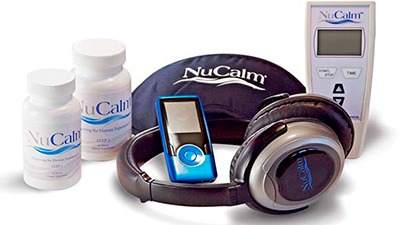 NuCalm is a drug-free, FDA-approved method for soothing frazzled nerves, and with it, we can help even the most anxious patient relax during their dental appointments. It combines noise-cancelling headphones, vitamin supplements, and gentle electric stimulation to naturally put the brain into a relaxed state similar to pre-sleep. It can be used for a wide range of procedures, and because it doesn't involve any kind of sedative, patients don't have to worry about any lasting drowsiness afterward.
Sedation Dentistry FAQs – Irving, TX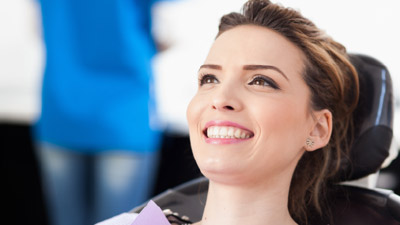 Sedation dentistry is a wonderful way to overcome fear and anxiety and get the dental care you need for a healthy smile. But it's still quite common to have questions about how it works. At 21st Century Dental of Irving, we've helped countless patients have a positive experience in the dental chair and are thrilled to help everyone achieve the great oral health they deserve. Below are answers to several sedation dentistry FAQ's, but if you have any questions that aren't included here, don't hesitate to contact us. We're here to help!
Will I Remember Anything Afterward?
One advantage of sedation dentistry is that many patients don't recall much about their procedures. However, the extent of amnesia will vary depending on the type of sedation used (i.e. IV sedation results in total amnesia, while oral conscious sedation and nitrous oxide produce mild to moderate amnesia).
This can be extremely helpful for fearful patients because, while their oral health benefits from the dental work they had, they almost feel as if the procedure "never happened."
Can I Return To My Normal Activities After My Visit?
This depends on the type of sedation. The effects of nitrous oxide and NuCalm wear off right away, allowing you to resume normal activities once you leave our office. With oral conscious sedation or IV sedation, you'll be awake when you leave, but you'll still feel quite groggy for much of the day. This is why you'll need to have a trusted friend or family member drive you to and from your appointment and take the day off of work or school to rest.
Is Sedation Dentistry Safe For Me?
Our experienced team of dentists makes your comfort and safety a top priority. With extensive training and many years of treating fearful patients, we always start by thoroughly evaluating your health history to make sure sedation is safe for you.
Also, all the sedation options we offer have been successfully used for many years and have been deemed safe by the American Dental Association. Our team also continually monitors your vital signs throughout your visit to make sure you're doing great from start to finish.
Will I Feel Any Pain?
Under IV sedation, you'll have no feeling or sensation whatsoever. And even with milder forms of sedation, most patients report that they feel little to no pain during their procedures.
Will I Be Conscious During My Appointment?
Your level of consciousness will depend on the type of sedation we use. With IV sedation, you'll be semi-conscious while your dental work is being done. With oral conscious sedation, nitrous oxide, and NuCalm, you'll be conscious and awake, but deeply relaxed. During your consultation, we'll spend time making sure we understand your needs so we can recommend the best form of sedation for you.