Cosmetic Gum Surgery – Irving, TX
Create the Perfect Frame for Your Smile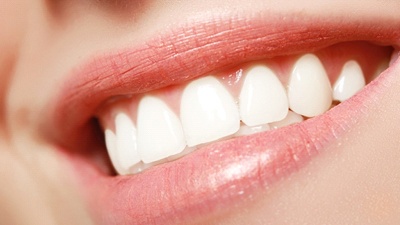 Your teeth may be the star of your smile, but for them to look their best, they need a suitable frame. That's why the appearance of your gums is so important. Unfortunately, many people's gums have aesthetic imperfections. For example, excess gum tissue can make the teeth appear short and result in what is commonly called a "gummy smile" in Irving. An uneven gumline or receding gums can also aversely affect your appearance. If any of these issues are a concern to you, get in touch with 21st Century Dental of Irving to learn more about your cosmetic gum surgery options.
Why Choose 21st Century Dental of Irving for Cosmetic Gum Surgery?
On-Staff Periodontist
Dental Lasers for Precision and Comfort
Beautiful Results
What Is Cosmetic Gum Surgery?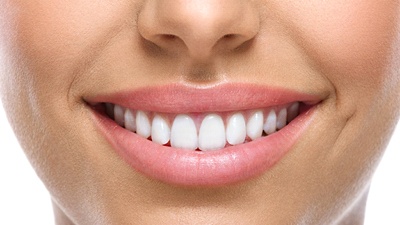 Cosmetic gum surgery involves precisely and conservatively reshaping the gumline to improve its appearance. A few types of cosmetic gum surgery include:
Gum recontouring (also called a gum lift or gingival lift). During this procedure, excess or uneven gum tissue is trimmed to reveal the tooth structure that is hidden beneath it.
Gum graft. If your teeth look unusually long, you may need to have tissue grafted onto your gums to cover your exposed tooth roots.
Benefits of Cosmetic Gum Surgery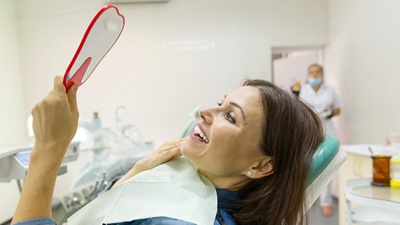 One of the best benefits of cosmetic gum surgery is that it can drastically change your smile's appearance. For example, by simply removing a few millimeters of extra gum tissue, your smile can achieve ideal proportions. Of course, the benefits go beyond far beyond aesthetics. Additional advantages include:
Improved oral health. Reshaping the gumline via a graft may reduce dental sensitivity, while removing extra gum tissue can make room on a tooth for a crown or other restoration. You may also notice that food gets stuck in or near your gums less often, so you may have a lower risk of tooth decay.
Permanent results. Following cosmetic gum surgery, results typically last indefinitely.
Make other cosmetic treatments possible. If you would like to receive porcelain veneers, you may need to undergo gum recontouring so there is space on your teeth to support the veneers.
What to Expect During Your Appointment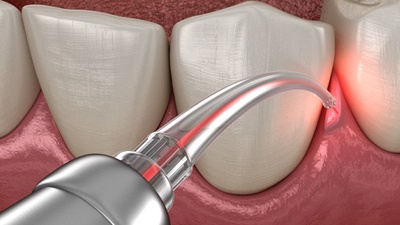 When you are undergoing treatment to correct your gummy smile in Las Colinas, you can expect a comfortable experience. Not only does our team have an off-staff periodontal (gum) expert, but we also utilize advanced dental technology. For example, we use a soft tissue laser to reshape the gums. The laser minimizes bleeding and is extremely precise. It results in a shorter healing time than procedures that use a scalpel instead. We also use a special anesthesia delivery system to make the numbing process pain-free.
We'll give you detailed postoperative instructions to make your recovery as easy as possible. You may need to temporarily avoid crunchy, spicy, and hot foods because they might irritate your surgery sites. If you have any questions while you are waiting for your gums to heal, you are welcome to give us a call.