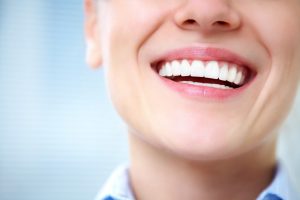 Do you like what you see in the mirror? One survey foundthat a staggering 65percent of people are unhappy with the way their smile looks. Theycited issues like stained teeth, crooked teeth, and missing teeth as reasonsbehind their dissatisfaction. What about you? If you could change one thingabout the way your teeth look, what would it be? Whatever cosmetic problems arerobbing your grin of its true potential, you can rely on your cosmetic dentist in Las Colinas to provide treatment that will help youachieve the Hollywood-ready smile of your dreams.
Stained Teeth
Time, genetics, and lifestyle choices can all result in teeth that appear dull and yellow. Your Las Colinas cosmetic dentist may be able to perform a quick in-office whitening treatment that has the potential to make your teeth several shades brighter in a single appointment. Afterward, a take-home kit can help you maintain your stunning results.
Crooked Teeth
Not only are crooked teeth unattractive, but they may also pose a threat to your oral health. The most aesthetically pleasing way to address mild to moderate alignment problems is via Invisalign. Over the course of a few months to a year (longer in some cases), the clear aligner trays can gently reposition your teeth.
In other cases, orthodontic treatment might not even be necessary. If the alignment is very mild, you may simply be able to hide it with porcelain veneers. These ultra-thin tooth covers are able to disguise all sorts of flaws, including small gaps, discoloration, and minor crookedness.
Missing Teeth
If you have a gap or two in your smile, dentures or a traditional bridge may be able to fill in the space and improve your appearance. However, dental implants are often the best way to replace missing teeth. They rebuild teeth from the root up, resulting in a strong, natural-looking smile that stands the test of time.
A Gummy Smile
If you have extra gum tissue, your teeth may appear disproportionately small. A skilled cosmetic dentist can gently remove that extra tissue in a minimally invasive procedure and reveal more of your beautiful, healthy pearly whites.
Multiple Cosmetic Issues
If your smile is plagued by a number of issues at the same time, your ideal look is still within your reach. A cosmetic dentist can put together a complete smile makeover plan for you, which may include some or all of the abovementioned treatments. It may incorporate other procedures as well, such as white spot removal, cosmetic bonding, and extensive restorative work.
Are you among the 65 percent of people who wish they had a more attractive smile? Let your local cosmetic dentist help you achieve the gorgeous set of pearly whites that you've always wanted.
About Our Practice
We have four talented doctors on our team, and they're proud to work together to help patients attain excellent oral health. They are also able to perform a range of complex cosmetic procedures that have the power to drastically improve the way teeth look. To learn more about how our team may be able to help you fall in love with your reflection, contact us at 972-255-3712.