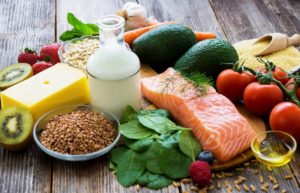 The American College of Prosthodontics estimates that around 40 million adults in the U.S. are missing all their teeth. Fortunately, a smile can be restored with dentures. These prosthetics not only return the self-confidence that comes with a full set of pearly whites but make everyday functions like eating and speaking easier. However, did you know that dentures can negatively impact your health by preventing you from receiving enough nutrients? Read on to learn more about the connection between dentures and nutrition, as well as what you can do about it.
How Do Dentures Affect Nutrition?
While dentures are now just as natural looking as real teeth, they are different in several key ways. Instead of being anchored into your mouth with roots like your homegrown pearly whites, they're held in place by suction and adhesive. This can affect your bite force and the strength of your bite. This can cause people with dentures to swallow larger pieces of food, which makes it harder for their bodies to digest it and get all the nutrients.
Dentures can also influence how quickly you swallow. Dentures tend to make you rush the chewing process because of how they fit, which limits the breakdown of your food from saliva. Studies show short chewing periods and swallowing larger food chunks reduce the body's ability to absorb nutrients.
A prosthetic can also hinder the taste buds, causing people to change their diet. If you're not experiencing the full taste of your food, you're less likely to eat it. Naturally, you'll begin to eat fewer veggies, fruits, and meats and perhaps lean more toward foods high in fat, sugar, and salt.
Implant Dentures to the Rescue!
So, what can you do? Attaching your denture to dental implants is a wonderful option. You can still have a restored smile but with permanently placed dentures.
Implant dentures are custom-made prosthetics that are supported by dental implants on the top or bottom of the mouth. They are placed at certain angles throughout the jawbone so the new denture can be supported and function like your natural teeth. This unique placement allows them to overcome practically all the drawbacks of a traditional denture, including keeping you from getting the most from your food! Implant dentures offer many different benefits, such as:
Do not have to be taken out and cleaned separately from the rest of the mouth.
No longer need to use messy adhesives, which can affect your taste sensation
Prevents any jawbone deterioration
Supports your facial features and revitalizes your appearance
Typically completed in one dental appointment
Dentures have restored millions of smiles, but they can get in the way of adequate nutrition. Fortunately, you can stay healthy and enjoy a truly natural smile with implant dentures. By visiting your dentist to explore your options, you can be on the way to better oral and physical health.
About the Author
21st Century of Dental keeps the smiles of Irving whole and healthy through the expertise of its team of dentists. With the goal of providing the best dental experience in North Texas, they offer a comprehensive range of services, including implant dentures. They use highly modern prosthetics for superior fit and function so your oral and physical health can remain in top condition. To schedule an appointment, contact them through their website or call (972) 255-3712.