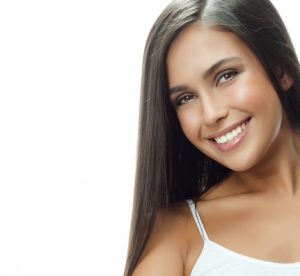 No question about it—spring has arrived in Irving, TX! There are signs all around us: buds on the trees, daffodils and tulips sprouting in gardens and children playing gleefully at the park. There is just so much to smile about this time of year, why not make sure your smile is as bright as a spring day? At 21st Century Dental & Sleep Center, we offer an exceptional take-home teeth whitening system that will take your smile for wintertime blah to springtime dazzle!
Many people wonder, "How did my teeth get so discolored in the first place?" There are a number of different reasons, but by far the most common are the foods you eat and the beverages you drink. Think about the colors of coffee, tea, cola, strawberries, blueberries and chocolate. They are all deep and rich, and can therefore leave dark stains on your teeth. Of course, there are other common causes, too, such as tobacco, the antibiotic tetracycline, nerve degeneration inside the tooth and even excessive fluoride.
Teeth Whitening for a Brighter Smile
So, how does your cosmetic dentist in Irving remove those stains and whiten your teeth? At 21st Century Dental & Sleep Center, our dentists prefer the Nite White® take-home teeth whitening system. Once one of our dentists determines that you are a qualified candidate for teeth whitening, we'll take impressions of your teeth in order to fabricate whitening trays that are custom fit to your dentition. Then, you'll return to our office in a couple of days when the trays are ready and we'll show you how best to use the trays and whitening gel.
The process is really quite simple. All you have to do is fill each tray with the Nite White bleaching solution and place them over your teeth before going to bed. The trays are designed to be snug enough to hold the whitening gel against your teeth. Then go to sleep! While you sleep, the Nite White gel will lift and remove stains from the enamel and dentin layers of your teeth. Remove the trays in the morning, and brush the trays and your teeth as usual. Although you may see results immediately, the best and most long-lasting effects happen after two or three weeks of treatment.
Call Our Office Today
If you're ready to have a smile that matches the beauty of a spring day, contact 21st Century Dental & Sleep Center about teeth whitening in Irving, TX. We'll be glad to enhance your smile and your happiness!