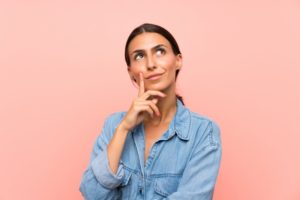 Did you know that dentists tend to see an uptick in dental emergencies and urgent oral health issues because of St. Patrick's Day? This green holiday is a popular time for fun, friends, family, and of course, a little partying, however the last thing you want to have to deal with is a damaged or painful smile. Read on to learn about why your teeth are more at risk of dental issues on St. Patty's Day as well as some steps you can take to safeguard your grin!
Why is St. Patrick's Day Risky for Your Teeth?
During this time of Irish pride, tooth decay becomes a major concern. Sugars and acid from alcoholic beverages are constantly bombarding the smile, causing increased chances of cavities. Alcohol also causes the mouth to dry out, which leads to bacterial growth. Additionally, many foods and drinks contain the classic St. Patty's Day green food coloring. These items can often leave your smile with an interesting hue if you're not careful. Last but not least, motor skills and decision making can often be impacted by alcohol, leading to more dental injuries like cracked, broken, chipped, or lost teeth.
Steps to Take for Smile Protection
Thankfully, there are some steps you can take to protect your smile while also enjoying the festivities, including:
Brush and floss: Just because it's a holiday, doesn't mean that you can skip your normal routine. Brush twice during St. Patrick's Day – once in the morning and once at night. You should also floss at least once to remove pesky debris from all the delicious food and snacks.
Drink lots of water: It's okay to indulge in your favorite alcoholic beverage, however make sure that you're drinking water. H2O stimulates saliva flow to wash away sugar and plaque. Plus, most tap water contains fluoride, which is a natural mineral that fights decay and strengthens teeth.
Don't overdrink: Drinking too much beer is never good for the mind or body, but did you know it can also damage your teeth? Packed with sugar and acidity, you should do your best to limit your intake of the classic holiday beverage.
Visit the dentist: If you don't have an appointment on the calendar soon, it's a good idea to make one. Your dentist will examine your smile and catch any issues while they're still small, preventing you from serious and painful dental emergencies.
On this lucky holiday, the last thing you want is an unlucky dental emergency. Just follow these easy tips to protect your smile and stay safe!
About the Practice
At 21st Century Dental of Irving, our friendly and skilled team of dentists work together to offer a wide range of dental services. We do our best to prevent emergencies, however we have the training and experience to handle any urgent situation if the time comes. For any questions, please don't hesitate to contact us through our website or by phone at (972) 255-3712.