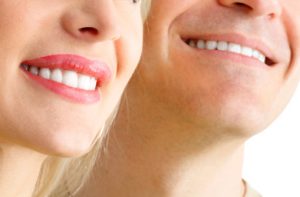 Have you ever noticed the smiles on actors and actresses in Hollywood? They have perfect smiles! Most of them. How can that happen? The answer is really simple—many have porcelain veneers. Well, certainly most of them have veneers. And you can, too. With porcelain veneers, the dentists at 21st Century Dental & Sleep Center in Irving, TX, will design a natural and beautiful smile, so even if you're not a Hollywood celeb you can still smile like one!

Dental Veneers for Irving, TX, Smiles
Porcelain veneers, also known as dental veneers, are custom designed layers of dental porcelain. Because they are ultrathin, translucent, and strong, they closely mimic tooth enamel, so your new smile will look completely natural. Moreover, veneers can correct or improve the size, shape, and color of your teeth. And the shade of white that you choose is the shade you will always have because porcelain veneers won't stain, so your smile will remain the color you want indefinitely.
The cosmetic dentist Irving residents trust can use porcelain veneers to correct a number of cosmetic flaws that may be compromising your smile. These include:
Concealing stained or discolored teeth that are unresponsive to teeth whitening
Covering tooth chips or small cracks
Closing gaps or irregular spacing between teeth
Reconstructing a misshaped tooth or one that is too small
Straightening teeth that are somewhat misaligned
Build up teeth that are abnormally worn
The Procedure for Porcelain Veneers
In Irving, receiving porcelain veneers requires two appointments with the cosmetic dentist at 21st Century Dental & Sleep Center. At your first session, the dentist will need to trim off some of your tooth enamel. This is a permanent alteration to your teeth that is necessary in order to make sure your veneers fit naturally and comfortably in your mouth. After this step, we'll create an impression of your teeth that our cosmetic dental lab will use as they fabricate your custom designed smile. We'll also use this impression to give you a set of temporary acrylic veneers to wear while the permanent set is being manufactured.
After a couple of weeks, the lab will send your customized veneers to our dental office in Irving. That's when you'll return for your second appointment. We'll remove the temporaries and check to make sure each and every individual permanent veneer is exactly the right size, shape and color for its corresponding tooth. Then, your veneers will be cemented to your teeth and you'll have that Hollywood smile in Irving!
Call Our Office Today
If you would like to learn more about how porcelain veneers can change your smile and your life, then schedule a consultation today at 21st Century Dental & Sleep Center.  Our Irving, TX, office is ready to help! We extend service to other areas including Farmers Branch, Dallas, Grapevine, Coppell and beyond.