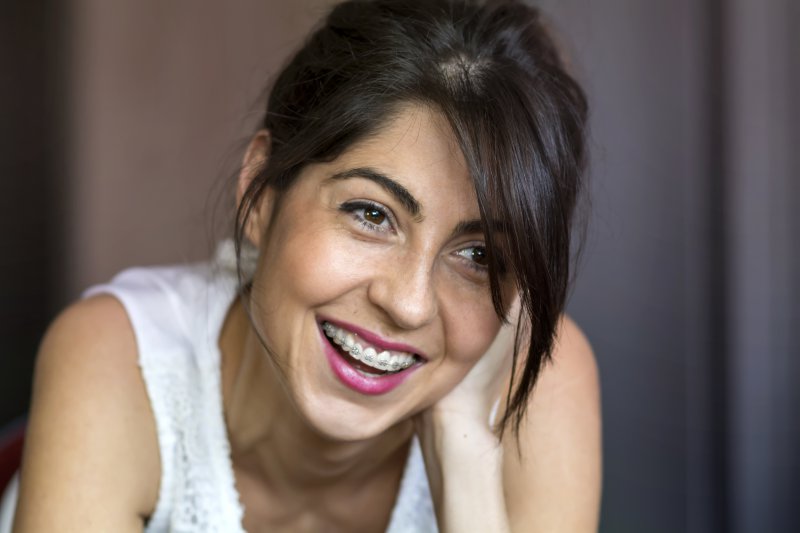 A straight smile isn't only ideal for improving your appearance. It can also do wonders for your oral health as brushing and flossing becomes far more convenient. When there's a treatment that can make maintaining oral health easier, it's never too late to consider Six Month Smiles® or Invisalign®! Even adults who missed out on treatment as a child or experienced relapse can take the steps towards straighter teeth.
21st Century Dental & Sleep Center is hosting it's Ortho Day tomorrow and Wednesday, so don't miss out on these limited-time deals for adult orthodontics in Las Colinas!
What is Ortho Day?
As dentists, we understand that orthodontic care can be expensive for many. That's why we created Ortho Day, which gives patients two days out of the year to take advantage of treatments at a discounted rate. For $3,950, patients can pursue full mouth orthodontic treatment via Six Month Smiles or Invisalign, depending on your needs. What's even better is that both new and existing patients can pursue this offer, but the timeframe to do so is short.
If you haven't settled on a new year's resolution yet, there's no better time than now to consider these treatments. Dr. Kent Smith is an expert in providing both Six Month Smiles and Invisalign, so you can rest assured knowing that your smile is in good hands. Just remember, Ortho Day is only happening January 22nd and 23rd. Don't miss out and schedule an appointment before it's over!
The Social Benefits of Straight Teeth
According to a survey conducted in tandem with marketing firm Kelton Global, a significant percentage of people not only prefer the way straight smiles look, but associate them with more positive attributes than crooked teeth. The survey questioned over 1,000 nationally-represented Americans to gather their opinions on pictures of people with either straight or crooked teeth.
A few of the most notable highlights from the survey showed that people with straight teeth were:
45 percent more likely to get a job when competing with similarly-skilled individuals
57 percent more likely to get a date based on their picture alone
38 percent more likely to be perceived as intelligent
When you're seen as more attractive, more professional and smarter, it's easy to imagine the social and mental health benefits a straight smile can offer.
The Health Benefits of Straight Teeth
As mentioned, straight teeth are easier to clean than crooked teeth. But did you know that crooked teeth are more likely to suffer from enamel erosion? This is because rotated or misaligned teeth are more likely to grind up against each other, resulting in the accelerated breakdown of enamel and increased risk of teeth sensitivity.
Additionally, the temporomandibular joints (which connect the jaw to the skull) are at higher risk of stress as misaligned teeth typically result in an uneven bite. This stress can lead to chronic pain and the development of TMJ disorder. By straightening teeth now, you can reduce your risk of this condition.
Don't let your chance for a straight smile pass by. Learn more about adult braces in Las Colinas today by stopping by!
About 21st Century Dental & Sleep Center
The dentists and team members at 21st Century Dental & Sleep Center do everything they can to make your orthodontic treatment simple, straightforward and effective. With their years of expertise, you're sure to find a treatment that fits your needs. To learn more about the practice or get scheduled in time for Ortho Day, you can contact the office through its website.