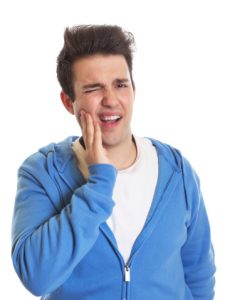 We know what you're thinking, "If I have to have a root canal treatment, make sure I'm knocked-out cold before the procedure." While there are numbing agents that we offer to keep the procedure as comfortable as possible, there's no getting away from needing a root canal, especially if there's a cavity that has imbedded itself so deep that it's destroyed the tooth from the inside out. There's always the alternative – you could forgo treatment altogether. This is a very, very, very bad idea. Electing not to receive treatment for an infection is just plain dumb. Infections can spread throughout your mouth and can even be fatal. We like you. We want you to be around for a long time, and one way to do that is by getting a root canal. Our Irving, TX office houses one of the best dental teams in the DFW area, not to mention experienced and friendly dentists. Root canal therapy shouldn't be thought of as a frightening procedure, but one that's meant to rid your mouth of infections that could take a turn for the worse. It's time to dispel the fear of the root canal, Irving. It's the best endodontic therapy Irving residents can choose.
Why Is A Root Canal Necessary?
In order to understand why a root canal is needed, you have to understand the goal behind the procedure. Infections flat-out stink. They cause pain, sensitivity, and other ailments. In order to get the infection take care of, a root canal must be performed. Curious why there's so much pain associated with a cavity-stricken tooth? Your nerves are on the fritz. A tooth's nerve is buried deep below the surface of your gums. Bacteria doesn't just set up shop on the outside and inside of your teeth, it travels deep. Like, really deep. If the tooth is in bad shape but the infection hasn't reached the nerve, a tooth extraction is commonly performed. But, once the nerve is taken hostage, a root canal is a must.
Advantages of Receiving a Root Canal
It's hard to think of the advantages of root canal treatment because so many people despise the procedure, but there are plenty of them.
Say goodbye to excruciating toothaches or other pain caused by an infected tooth.
Instead of removing the tooth via an extraction, it can stay in your mouth.
It keeps teeth from drifting or shifting because your tooth stays in place.
Schedule Your Treatment Today
If you're looking for a root canal dentist Irving residents can put their trust in, choose from any of ours. There's a lot of them, and they all specialize in giving you the treatment you deserve. Our Irving, TX office is ready to help! We extend service to other areas including Farmers Branch, Dallas, Grapevine, Coppell and beyond.