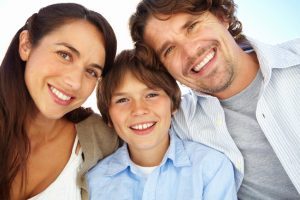 Maintaining regular dental visits is vital to your oral health; however, one in three adults did not visit their dentist regularly. Too often, people believe that semi-annual dental appointments are not necessary as long as they brush their teeth twice a day and floss daily. In reality, your home oral hygiene is only half of the regular dental care you need for optimal oral health. The American Dental Association recommends everyone over the age of two visits the dentist twice a year for preventive care. Without regular care, you place the health and beauty of your smile at risk for damage.

Importance of Regular Dental Visits
All too often, people do not visit the dentist until after a problem has developed. Now, a dental complication that could have easily been prevented or avoided will result in a costly and invasive procedure. Even with the best oral hygiene habits, problems can still develop in between appointments. You need to see your dentist every 6 months to prevent an accumulation of plaque and tarter, which lead to tooth decay and gum disease.
While brushing and flossing are effective for keeping plaque and tarter buildup to a minimum, there are some places a toothbrush and floss cannot reach. A regular dental cleaning removes plaque and tarter from these areas to prevent tooth decay and gum disease.
In addition to a thorough cleaning, a comprehensive examination is also performed. During a routine exam, the health of your teeth and gums are monitored to look for any areas of concern. With early detection and intervention, you will prevent significant dental complications in the future.
Your examination does not just include the health of your teeth and gums, but also other areas of oral health, such as oral cancer. With regular oral cancer screenings, we can detect cancerous and precancerous cells early to promote a more promising outcome.
Your examination will also include examining the face, neck, lymph nodes, and lower jaw joints. We will also check the soft tissues of your mouth and your bite. If you have oral appliances or past restorations, we will inspect these to ensure they are still functioning as intended and do not require any repair.
After performing your examination, we may recommend certain preventive treatments, such as a fluoride treatment. With certain preventive treatments, we can help stop the development of dental problems, such as cavities by strengthening weakened enamel.
About the Practice
As a dentist in Irving, 21st Century Dental & Sleep Center will help you reach your oral health goals with the complete, comprehensive preventive care you need. You need to schedule an appointment with our office every 6 months to promote a lifelong healthy smile.
We get to know you and your oral health needs to formulate a personalized plan to reach optimal oral health. If you have not been to the dentist in the past 6 months, now is the time to schedule your appointment. Contact our office today for your preventive dental appointment