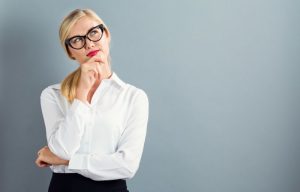 Even if you have the most stringent oral care regimen at home and visit the dentist multiple times a year, you can still get cavities. It sounds crazy, but research from the University of Pittsburgh School of Dental Medicine says otherwise. According to Mary L. Marazita, director of the Center for Craniofacial and Dental Genetics, 60 percent of the risk for tooth decay is due to genetic factors.
The remaining 40 percent is tied to your environment, meaning how much fluoride you consume and what your diet entails. While these are manageable, you may be surprised by the factors that predispose your risk to tooth decay. Here are five from your dentist in Irving.
Tooth Enamel
Genes are considered a primary determinant of enamel structure and make a difference in your battle against tooth decay. For some people, their tooth enamel is much softer, making it easier for acid-producing bacteria to wear down their teeth. If your dentist believes you're at a higher risk of tooth decay, they'll be able to confirm it through a digital x-ray.
Your Ability to Taste
Did you know that there is a gene variant for how you enjoy certain flavors? For example, if you're the type of person to toss that piece of ginger typically served with sushi, or you equate eating cilantro to licking a bar of soap, you probably lack the gene variant for enjoying that flavor. People with greater taste ability can taste a wider variety of flavors, and while scientists aren't sure why, it also leads to lower chances of tooth decay.
Your Preference for Sweets
Just like how your taste ability is its own unique gene variant, your sweet preference is as well. The stronger your genetic sweet preference, the higher your chances are for tooth decay. If you've ever struggled to eat only eat one cookie or can't seem to eat only half a bag of chocolate candies, it's likely because your preference for sweet is genetically higher.
Your Body's Immune Response to Microbiomes
Your Irving dentist may have mentioned that there are good and bad bacteria in the mouth at any given time. These communities of different bacteria on your tongue, the surface of your teeth, and below the gum line are called microbiomes.
The way your immune system responses to these biomes will determine your risk of tooth decay. If you have a generally weak immune response, you may need to visit the dentist more often or have a stricter oral care routine to compensate.
The Strength of Your Saliva
Saliva contains elements such as calcium and potassium which resist tooth decay. Therefore, the more saliva production you have, the better your mouth can fight against it. While you can eat foods that boost your saliva production, your gene variant also determines it, so don't feel bad if you produce less saliva than others.
Regardless of your genetics, you should still be brushing and flossing regularly as well as visiting your dentist every 6 months. Schedule an appointment with your dentist in Irving today!
About the Author
Dr. B. Kent Smith earned his Doctor of Dental Surgery from Baylor College of Dentistry. He also logs over 200 hours of extensive, continuing education each year, well above the 12-hour yearly requirement. To learn more about his preventive treatments and practice, contact him at (972) 255-3712 or visit his website.