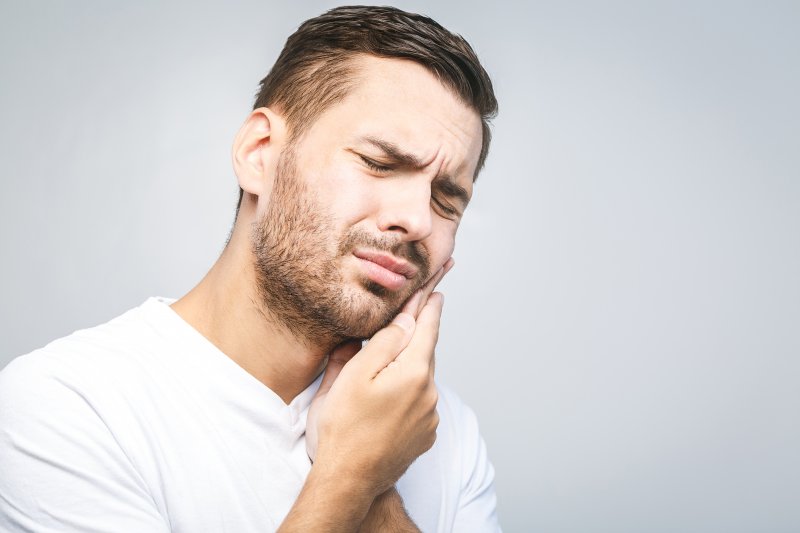 When one of your teeth hurts, it can be difficult to get anything done. Focusing during work or school can be nearly impossible. The same goes for getting enough sleep. Though many toothaches are nothing serious, some require prompt treatment from an emergency dentist. Sometimes, a toothache may even jeopardize your overall health. Read on to learn more about the dangers of toothaches as well as how they can be treated.
Dangers of a Neglected Toothache
There are many things that can cause toothaches, including decay, a dental abscess, a fracture, a damaged filling, repetitive motions like chewing gum or clenching, infected gums, and teeth erupting from the gums. If a tooth is infected and isn't treated promptly and properly, it can spread to other parts of the body.
Due to how close your mouth is to your brain and digestive tract, a dental infection is especially dangerous. Over time, the harmful oral bacteria causing the infection can make their way to your bloodstream. This gives them access to your vital organs, including your lungs and heart. At that point, you will need to visit both your dentist and an emergency room to receive treatment.
6 Signs the Infection Has Spread to Your Body
From slight pain to struggling to chew without being in pain, there are several signs of a toothache to look out for. Disregarding these things gives the infection an opportunity to spread to other parts of your body. Some signs that this has happened include:
Headaches, dizziness, and other things that make you feel unwell
Your breathing and heart rate have increased
You're running a fever
Your face is swollen
You're dehydrated
Stomach pain
Treating Your Toothache
Though some toothaches are a sign of a minor cavity, others warrant a dental emergency. Scheduling an appointment with your dentist as soon as possible will allow them to do a thorough examination of your mouth and gums to determine what's causing the pain. From there, they will administer treatment to get the discomfort under control.
While small cavities can often be treated with a tooth-colored filling, more severe decay may require a root canal. Modern techniques and technology make this procedure virtually painless. If the damage is too severe to save the tooth, you may need an extraction and to have it replaced.
As you can see, visiting your dental team as soon as symptoms of a toothache arise is incredibly important for both your oral and overall health. This will allow you to avoid further complications and receive the care you need to keep both your smile and your body as healthy as possible.
About the Practice
At 21st Century Dental of Irving, their four talented dentists and compassionate staff of oral health professionals are passionate about helping their DFW area patients care for their pearly whites. If you have a toothache, they can do a thorough exam to determine the cause and help you get your smile back on track. Are you interested in setting up an appointment with 21st Century Dental of Irving or do you want more information on toothaches? If so, visit their website or call their office at (972) 255-3712 to get started.