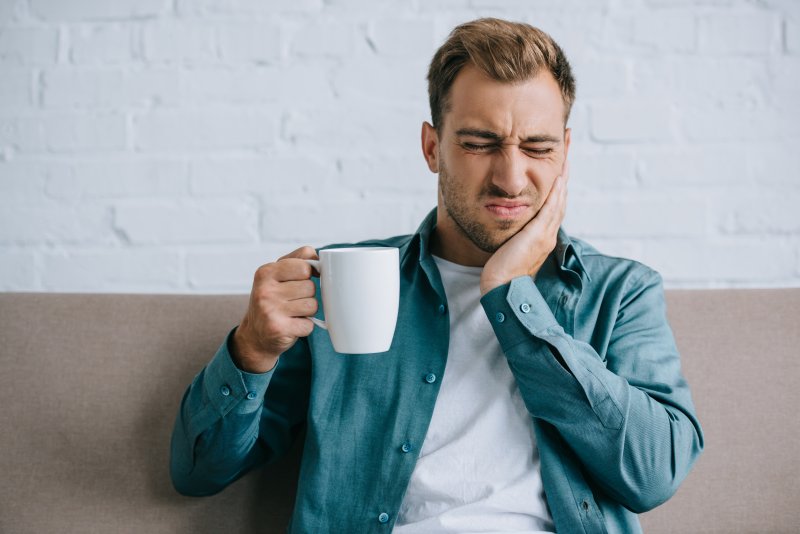 You're sitting on the couch enjoying your weekend when suddenly you notice a sharp pain in your tooth. What should you do? Do you need to go out of your way to see your dentist as soon as possible? Or can you afford to wait until regular office hours? Recognizing the difference between an urgent dental emergency and a non-urgent dental emergency can save you from making a mistake that costs you your smile. Keep reading to learn about the different dental issues you might face – and which ones need to be treated immediately.
What are Urgent Dental Emergencies?
Generally speaking, urgent care is needed if you are suffering from significant oral pain, have cut the soft tissues in your mouth, or have a significantly damaged tooth. In these situations, putting off an emergency appointment for too long could easily lead to costly complications. Here are just a few emergencies that require immediate attention:
Severe Toothaches: If the pain doesn't go away after flossing or swishing warm water in your mouth, you could have a cavity. Your dentist may be able to restore it with a filling or crown, but for advanced conditions you might need a root canal.
Gum Abscess: This pimple-like growth on your gums points to a dangerous infection that might require gum disease treatment or even a tooth extraction. Abscesses will not get better on their own.
Loose Teeth: Teeth can come loose for any number of reasons; if you want to keep them, you'll need to see your dentist as soon as possible to determine the cause.
Knocked Out Teeth: If you don't receive emergency dental care within at least an hour of knocking out your tooth, the chances of it being replanted drastically decrease.
Broken, Cracked or Chipped Teeth: Oftentimes, a damaged tooth causes pain and swelling. Even if it doesn't, you should still have a dentist check the damage as soon as possible.
What are Non-Urgent Dental Emergencies?
If you have a non-urgent dental emergency, it's okay to wait a few days to receive treatment depending on your circumstances, such as if the issue occurs on the weekend. Of course, you can't afford to ignore these problems for long, as they, more likely than not, will get worse over time. Examples of a non-urgent emergency include:
Lost Restorations: Keep your tooth safe and avoid chewing with it until your filling, crown, or bridge can be replaced.
Food Stuck Between Your Teeth: If you haven't been able to remove the food on your own, you can ask your dentist for help.
Dull Toothache: Stay aware of the pain; if it becomes worse or lasts more than 48 hours, you'll need to make your appointment sooner instead of later.
If you're not sure if your situation qualifies as an urgent dental emergency or are suffering from an issue not listed above, your best move is always to call your dentist in Irving right away. Better to be safe than sorry when it comes to protecting your smile!
About 21st Century Dental & Sleep Center
At 21st Century Dental & Sleep Center, we aim to offer comprehensive care to our patients so that we can meet their needs no matter the situation. That's why our team has four skilled, experienced dentists that share the goal of providing comfortable, high-quality dentistry. In the event of a dental emergency, you can schedule an appointment at our Irving practice by visiting our website or calling (972) 255-3712.