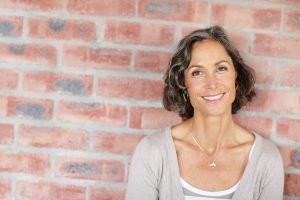 Dental implants are by far the best tooth replacement option available today. Nothing else provides a comprehensive solution to tooth loss, providing you with a new tooth as well as its root. Other options will give you back the crown — but without a prosthetic root, your replacement tooth may fit poorly in the mouth, and your jawbone will slowly degenerate due to a lack of necessary stimulation. Keep reading to learn more about dental implants in Irving from the experts at 21st Century Dental & Sleep Center!
All About Your Dental Implants
Dental implants provide the ultimate in stability for your new tooth replacement. They're tiny posts made of titanium that are surgically implanted into the space left by each missing tooth. Once the implants have been placed, the recovery begins — but the procedure isn't complete. Over a period of approximately six months, the implants will gradually bond with the jawbone. This process, also known as osseointegration, is what makes dental implants so sturdy in the mouth. At the end of the recovery period, your dental implants are fully anchored in the jaw. Next, you'll have the tops of the implants exposed, an abutment attached to connect the prosthetic to the implant — and you're ready for the restoration phase of the dental implant procedure.
Dental Implant Restoration
After your dental implants are fully anchored within the mouth and once your gums have healed from their exposure, you'll come back to 21st Century Dental & Sleep Center for the restoration of the implants, or when your implant dentist in Irving prepares for the crown(s), bridge or denture to be attached on top. We'll take careful impressions and images of your dental implants and your oral structures for the creation of your prosthetic device. Once it's been prepared, you'll come back for one final visit, and when everything goes as it should, you're walking out of our office the proud owner of your brand new, complete smile!
Benefits of Dental Implants
The advantages of choosing an implant-retained solution for your tooth replacement are numerous. We've listed just some of the most popular below.
Restored ability to eat, speak and smile, free from the stress of an ill-fitting device

Freedom from messy denture adhesives

Dental implants promote oral health

When cared for properly, dental implants can last a lifetime
Schedule Your Appointment Today!
Don't wait to seek the best tooth replacement treatment available for your missing teeth. Our team is happy to discuss your smile completion options with you, including determining your candidacy for dental implants. Contact 21st Century Dental & Sleep Center to schedule your appointment for implant dentistry in Irving today!