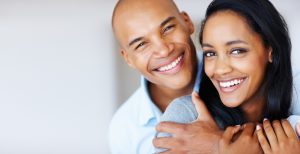 Are you tired of bringing one family member to a medical office, but then having to turn around and bring another loved one to a different office? That back and forth notion would lead anyone to surf the web for a "dentist near me." Why not visit a dentist that not only has the services your whole family needs—young and old—and is also equipped with dentists that specialize in various areas of dentistry? 21st Century Dental & Sleep Center literally has everything you need under one roof!
Preventative & Restorative Dentistry
Every member of your family will need to receive preventative services and in those instances that your dental health declines, we have restorative services to revitalize your smile.
Preventive
Fluoride prevention
Oral cancer screenings with Velscope
Cavity detection with Cari-Free technology
Non-surgical periodontal surgery
Dental sealants
Digital x-rays
Periodontal surgery
Restorative
BPR's (bonded porcelain restorations)
Dental implants
Dentures
Tooth-colored fillings
Tooth-colored inlays/onlays
Dental crowns
Fixed dental bridges
Air abrasion
One of the best parts about visiting our dental office is that each of our dentists has extensive training and education is various areas of dentistry. Dr. Ashley Bristow is certified in implant placement and several sedations to make each dental appointment you visit pleasant. When you need your mouth cleaned, examined, and even repaired, Dr. Bristow has the education and expertise to help you reach optimal oral health. Really, Dr. Bristow can help the smallest members of your family begin their journey to great dental health as well and also help the oldest members of your family replace missing teeth.
Sleep & Orthodontics
We understand that the way you sleep and the alignment of your smile are closely correlated. When you need help realigning your smile correctly to get a better night's rest—or just to improve your appearance—you can visit our dental office for these services.
Sleep
Snoring treatment
Sleep apnea
Sleep testing and diagnosis
Oral appliance therapy
Orthodontics
Short term clear braces (Six Month Smiles)
Invisalign
Iman Aligners
When you want to improve the quality of your life and your dental health, you should visit 21st Century Dental & Sleep Center to see Dr. Kent Smith. As a Diplomate of the American Board Dental Sleep Medicine, he educates other dental professionals on topics like sleep apnea disorder, short-term orthodontics, and how to address these dental issues. In fact, Dr. Smith is on the Advisory Board of Sleep Healers and the co-founder of the Dental Organization for Sleep Apnea. When you're having issues sleeping soundly or grinding your teeth from misalignment, visit a true expert to get the help you need!
Cosmetic Procedures & Oral Surgery
Have you been wanting to improve your smile for years now? You're looking in the right place! We offer these procedures and treatments to improve the appearance of your mouth. Also, we offer dental implant surgery to fill the holes missing teeth have created.
Porcelain veneers
Full mouth reconstruction
Invisalign
BPR's (bonded porcelain restorations)
Zirconia Bridges
Non-metal margins
Lumineers
Snap-on smiles
Teeth whitening
Dental implant surgery
Cosmetic procedures and surgery is a difficult area to find the perfect dentist in Irving for. It's important to improve the overall appearance of your smile without making your new and improved teeth (or replacement teeth) look fake. Dr. Jeff Roy specializes in aesthetic smile design. With his background in biology and professional affiliations with the Implant Forum, he makes a great dentist to restore your smile and improve your appearance all at the same time!
Choose 21st Century Dental & Sleep Center
If you're searching for a new dental office near Irving, look no further! We have every service your family may need and can complete each procedure and treatment within our own office. The most difficult choice you may have when you pick our Irving office is choosing which dentist is best for you within our practice—but don't worry, we can help you with that, too! Contact us today to schedule you and your loved one's next appointment.