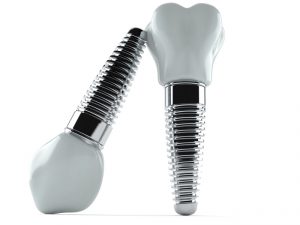 When treating tooth loss, dental implants are the most successful and preferred form of tooth replacement. While dentures have been the go-to dental prosthetic for more than a century, dentures just don't produce the same level of function, appearance or success as dental implants. Dental implants have come to work so well thanks to advancements in implant dentistry to create the perfect blend of materials and surgical process to promote the success of the dental implants. If you're considering dental implants in Irving, 21st Century Dental & Sleep Center has everything you need to know about the benefits of dental implants.

Candidate Selection
Dental implants have an average of a 95 percent success rate. The high success rate largely relies on who receives the implants. While dental implants are an ideal option for just about everyone, there are some people who can't receive dental implants because the potential failure rate is too high due to certain factors. For example, those who have gum disease can't get dental implants because bacteria and infection are the leading cause of implant failure. Since gum disease is caused from a bacterial infection, it's not wise to get implants. However, for those who have healthy gums and bones, dental implants offer a high success rate.
Materials Used
Next to oral health and hygiene habits, the materials used are the main reason dental implants work so well. The posts that are inserted into the jawbone are made from titanium, which is strong and durable. Furthermore, titanium is bio-compatible, which means the body naturally accepts the material, allowing the jawbone to form a secure bone to the prosthetic tooth root. Using abutments, prosthetic crowns are attached to the posts, giving the implants a natural look. Combining the strength and durability of the titanium posts with the natural-looking crowns, you'll benefit from the next best thing next to your own natural teeth in terms of function and appearance.
Bone Density
In order to benefit from dental implants in Las Colinas, you must have adequate bone density. This is essential because it provides the dental implants with a sturdy foundation. However, bone density plays a larger role in the success of the implants other than just anchoring the prosthetic teeth in place. Once you begin losing teeth, your bone density begins to decrease. However, with dental implants, your bone growth is stimulated, allowing you to stop and reverse the deterioration of bone from tooth loss.
Benefit from Dental Implants in Irving
As your dental implant dentist in Irving, 21st Century Dental & Sleep Center is here to give you a complete smile with dental implants. Dental implants offer a permanent solution to tooth loss using dental prosthetics that look and function like natural teeth. Using a carefully executed surgical procedure with the aid of elite technology, you'll have precise results for a truly customized smile.
If you're ready to gain a complete smile with dental implants in Irving, please call 21st Century Dental & Sleep Center at (972) 885-3613 to schedule a consultation.