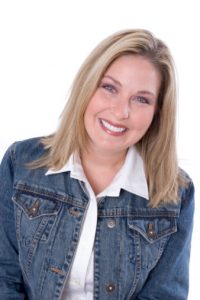 On occasion, a patient presents with a tooth that requires more repair than a dental filling can provide. For example, you may have a tooth with so much decay that there is not enough healthy tooth structure to support a filling. Other patients may have a deep crack that threatens the integrity of the entire tooth. In these instances, one of the dentists at 21st Century Dental & Sleep Center in Irving, TX, may recommend a dental crown.

A dental crown, also called a dental cap, completely covers a damaged tooth in order to protect the remaining tooth structure, preserve a tooth so you can avoid extraction and restores the natural appearance of a tooth. Depending on which of your teeth requires a crown—some primarily need to be strong while others must look natural and appealing—you and your Irving dentist will choose one of the following materials:
Full porcelain crown
An extremely strong zirconium oxide crown fabricated in a dental lab
A porcelain fused-to-metal crown
An all metal crown made of gold or a combination of other precious metals
Receiving a Dental Crown from Your Dentist in Irving
The placement of a crown typically requires two appointments. At the first appointment, we'll prepare the tooth that needs a crown and take an impression, so the crown fits perfectly.
Preparing your tooth does require removing some tooth structure, and of course a local anesthetic is administered first. In addition, some of our patients request sedation dentistry. Depending on the extent of treatment that is necessary and your level of anxiety, the dentist will likely recommend either nitrous oxide (laughing gas) or oral conscious sedation.
Once the tooth is adequately prepared, we'll take an impression of the tooth. This will be used by our dental lab in order to fabricate a crown that fits smoothly alongside your other teeth and doesn't interfere with your bite. We'll also use this impression to give you a temporary crown that you'll wear during the time it takes the lab to send us your permanent crown.
Once that arrives, you'll return to your general dentist in Irving where we'll remove the temporary and cement your new crown over your tooth. With your dental crown in place, your smile and your oral health are sustained.
Call Our Office Today
If you have a tooth that needs attention, please schedule an appointment with one of the dentists at 21st Century Dental & Sleep Center. A dental crown may be the ideal solution. We serve everyone in the Irving, TX area, including Dallas, Las Colinas, Fort Worth, Arlington, Grand Prairie and beyond.