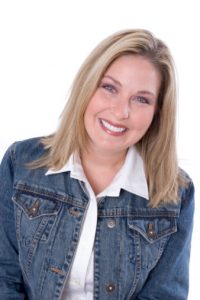 When you look at someone's smile, chances are you don't even realize all the components and factors that combine to make that smile look good. There are so many details necessary to achieve a beautiful smile. Fortunately, a cosmetic dentist in Las Colinas has the training and can provide the vision necessary to give you the smile you deserve. Read on to learn more about the anatomy of a smile.
What are the Principles of Smile Design?
Just as there of principles behind artistic design such as painting and sculpture, there are also principles behind smile design. Combined, these principles influence the overall look of a person's smile.
The four principles of smile design are:
Facial Esthetics—facial and muscular influences
Gingival (Gum) Esthetics—health and appearance of gums
Microesthetics—details of your teeth, such as color and shape
Macroesthetics—the relationship between your front "smile" teeth and rest of your face
The Components of a Beautiful Smile
What is a smile made of? Teeth, obviously, but the correct answer is a bit more complex. A dentist in Las Colinas considers several factor in order to determine what restorative and cosmetic dentistry procedures are necessary to correct or enhance your smile.
First, there are your lips, which act like a picture frame for your smile. The shape, fullness and symmetry of your lips are important to your facial appearance. When you smile, think of an imaginary line running between the corners of your mouth. Your upper front teeth should fill between 75 and 100 percent of the space below this line to create a more youthful and attractive smile.
There are some other imaginary lines that the dentist considers when planning your smile. The facial midline runs vertically between the front two upper teeth and continues between your eyebrows and the Cupid's bow in the center of your upper lip. Ideally, the midline of your smile will coincide with your facial midline.
The smile line lies along the top of your lower lip. In a perfect smile line, the edges of your upper teeth are parallel to your lower lip when you smile.
Your Teeth and Your Smile
Needless to say, the appearance of your teeth is the most important quality of your smile. Their color and shape need to complement your face, complexion and even your eye and hair color. A cosmetic dentist will also consider the texture of your teeth and their angulation and occlusion (bite).
Following these and other principles of smile design, you can count on a cosmetic dentist to create a smile that is beautiful to you and other's your meet. Call to find out how your smile can be enhanced.
About Us
Here at 21st Century Dental & Sleep Center, we want to help our patients enjoy attractive smiles. We offer a variety of cosmetic dentistry services including teeth whitening and porcelain veneers. If you would like to schedule an appointment with us or learn more about how we can help you, please contact our office at 972-885-3510.