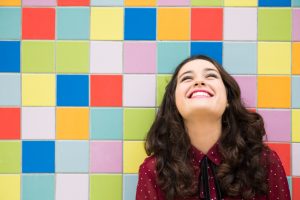 The wisdom teeth are those pesky third molars — do you know why we call them "wisdom" teeth? They certainly don't feel very wise, after all. But they usually appear between ages 16 and 24, or when humans supposedly gain intelligence. Unfortunately, there is usually not enough room in the gum line for them to erupt without issue. The third molars may emerge at an angle, crowd the surrounding teeth, or not fully emerge at all. In these cases, their removal is necessary. Your dentist in Irving provides comfortable wisdom teeth extractions at 21st Century Dental & Sleep Center!
How to Recognize Wisdom Tooth Pain
Is the discomfort you are feeling the result of your wisdom teeth? If so, they need to go. But it's not always easy to know what's causing the pain. Here are the common side effects of problematic wisdom teeth — but sometimes, the third molars present no symptoms at all.
If you experience one or more of the following symptoms, your wisdom teeth may be to blame.
Red, swollen, tender gums

Jaw pain or swelling

Difficulty opening the mouth

Persistent bad breath

Bad taste in the mouth
Don't wait to schedule an appointment with your dentist as soon as you suspect you're having problems with one or more wisdom teeth. Extraction is necessary for your overall health and wellbeing. Infections in the mouth can quickly spread to other parts of the body. The rest of your teeth may also become crowded when there is not enough room for the wisdom teeth to fully erupt.
Wisdom Tooth Extraction and Recovery
Your dentist in Las Colinas is highly experienced in performing wisdom tooth extraction. With local anesthesia combined with options in sedation dentistry, you will be completely comfortable throughout the procedure. In all, the extraction usually takes a little less than two hours. The recovery period may last as long as two weeks.
Plan to take it easy in the days following your wisdom tooth extraction. You will experience pain, swelling, and slight bleeding. Avoid strenuous activity and maintain a soft foods diet for speedy healing. Follow your dentist's instructions carefully, and be careful not to disturb the blood clot at the treatment site. Avoid coffee, alcoholic beverages, soda, and hot beverages for the first few days. Do not brush your teeth or floss on the day of your surgery, either.
We can prescribe a pain medication to help you manage discomfort. Over-the-counter pain medicines can help to relieve discomfort, too. An ice pack can help to ease discomfort and reduce swelling.
Please get in touch with us if your symptoms worsen or do not improve after several days.
Let's Discuss Your Wisdom Tooth Extraction Today!
Have your third molars started causing you problems? Or would you like to know if your older teen has wisdom teeth below the gumline? We recommend patients have x-rays before age 20 to determine whether or not wisdom teeth are present and likely to cause problems.
Don't wait for your wisdom teeth to sneak up on you. Please request an appointment today!