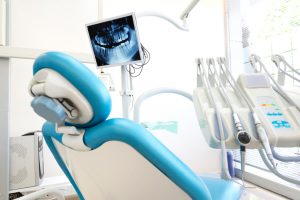 Don't wait until you've got an emergency to find a dentist in Irving. Take some time to do the research and feel confident you're making the right decision for you and your loved ones! It's a lot easier to find a dentist when you know what to look for — keep the following in mind while you search for your Irving dentist.
#1: Location
Make things easier on yourself from the start by choosing a dentist that's close to work, home, or school. You don't want to have to drive all over DFW to receive the dental care you need. Focus your search on Irving and Las Colinas from the start.
Also, consider the practice's office hours. Is your potential dentist open when you need them to be? If you require appointments before or after work or on Saturdays, make sure you take a look at the office hours to ensure they can accommodate your schedule.
#2: Insurance and Financing
If you have dental insurance, does the dentist accept your plan? Will they file the paperwork for you? These are big considerations for your future dental practice. And if you don't have insurance, what types of payment plans or patient financing are available? You want a dental practice who will work with you to make receiving dental care as affordable as possible. Financial information should be easy to find on the practice's website — if not, give the practice a call and ask about insurance and payment plans, as needed.
#3: Experience and Education
Of course, you want a dentist who has the qualifications required to be a dentist. But in addition to the basic education, find a dentist who frequently engages in continuing education courses. The world of dentistry is continuously advancing, and the best dental professionals stay on top of the changes through their involvement in groups like the American Dental Association. Find information about the dentist's education and membership in professional organizations on the practice's "About Us" page.
#4: Reviews and Recommendations
It's never been easier to find out what past and current patients think about your Las Colinas dentist. Online reviews will tell you more about your potential dental practice's care. But take reviews on Yelp!, Google, and Healthgrades with a bit of caution — remember that people are usually only inspired to leave a review after a particularly good or bad experience. If negative reviews do exist, take note of how the dentist responds.
Check Out 21st Century Dental & Sleep Center!
While you're searching for your dentist in Las Colinas, come by and meet us at 21st Century Dental & Sleep Center. Conveniently located and with an expert team, we provide dental care families and individuals in our community have come to rely on. Contact us to discuss your dental care today!