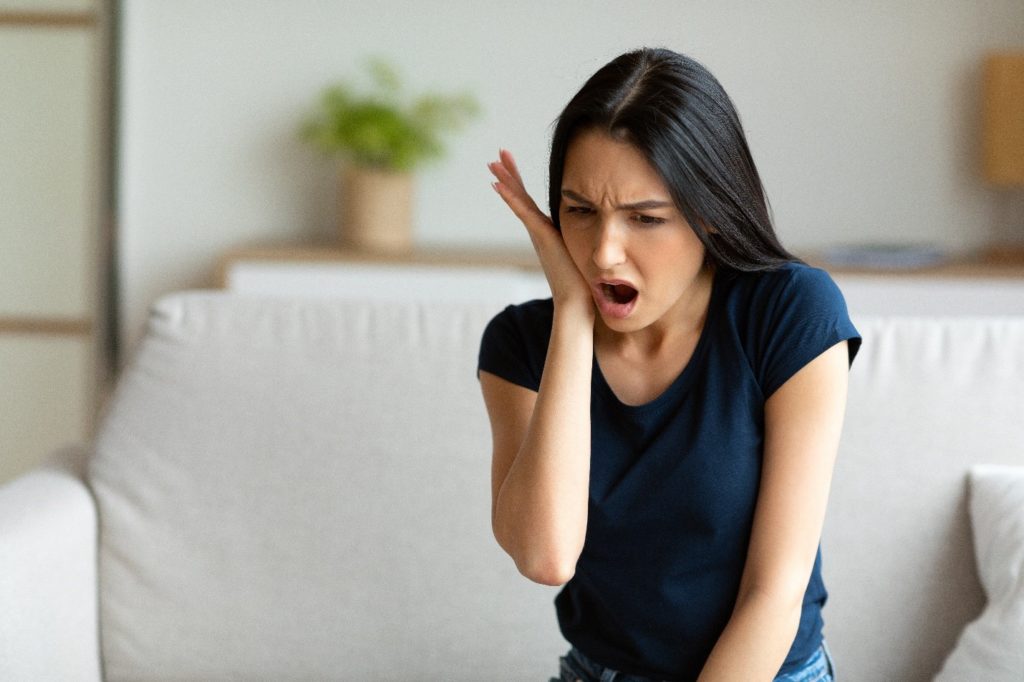 Dental emergencies can happen when you least expect them—and something like a knocked-out tooth can be a little unsettling! According to the American Association of Endodontists, it's estimated that over 5 million people have at least one tooth knocked out each year. But when this happens, should you try to replace the tooth on your own? Here's what you need to know about displaced teeth and why it isn't always easy to simply pop it back in yourself.
Getting The Tooth Back in Its Socket
The most important thing to remember if you've experienced a displaced tooth is that time is of the essence; immediately contacting your dentist and jumping into action will give your tooth the best chance of being successfully restored. However, in some cases, you can put the tooth back in its socket yourself if you're smart about it.
First, carefully locate and pick up the tooth by its crown (chewing surface) and avoid touching the root. Don't wash the tooth, let it dry out, or wrap it in a tissue or handkerchief; instead, rinse it with milk if necessary and then attempt to replace it. If the tooth slides in easily, try to keep it in place by gently biting down on a piece of gauze. If the tooth is being met with resistance, do not try to force it in. Instead, preserve it in a glass of milk or clear plastic wrap until you can see your dentist.
Milk can protect the cells for up to six hours, which should be enough time to receive professional care. However, seeing your dentist within 30 to 60 minutes gives your tooth the greatest chance of being salvaged. The longer you wait to receive treatment, the more likely you will need to have the tooth replaced entirely.
Preventing Additional Displaced Teeth
Even though displaced teeth can be treated, the best thing you can do is simply preventing your teeth from being knocked-out in the first place. While there's no way to prevent this entirely, consider the following:
Wear a mouth guard during both contact and non-contact sports, and practice caution during physical activity and exercise.
Brush and floss your teeth every day; good oral hygiene can prevent oral health problems like tooth decay and disease, both of which can lead to missing teeth.
Avoid sugary sweets and drinks that can increase the risk of cavities and tooth decay.
Visit your dentist for routine checkups and cleanings.
Having a tooth knocked out isn't a fun experience; however, it's usually something that can quickly and easily be addressed. Take the proper steps and contact your dentist promptly to ensure that your tooth can get back to its home.
About the Practice
21st Century Dental & Sleep Center proudly serves patients in Irving and the surrounding area. The practice houses an elite team of four dentists: Dr. Kent Smith, Dr. Jeff Roy, Dr. Ashley Bristow, and Dr. Alon Shalev. Together, they bring several years of experience and expertise to the table and can provide a wide range of services including preventive, restorative, cosmetic options and more. To schedule an appointment, feel free to visit their website or give them a call: (972) 255-3712.