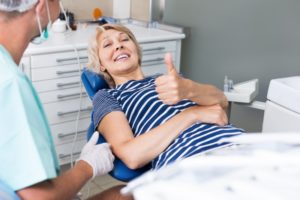 Your immune system is so important because it helps your body fight illness. Well, that's what it's supposed to do. If you have an autoimmune disease, it will actually attack the healthy cells in your body. Of course, this issue isn't exclusive to your physical wellbeing – it can negatively impact your oral health as well. Thankfully, you can prevent dental issues by attending your routine dental checkups before the end of the year while also saving some money if you have insurance. Read on to learn how!
How Do Autoimmune Diseases Affect Oral Health?
Many autoimmune diseases can negatively impact your oral health. For example, Sjögren's syndrome, an issue that affects millions of Americans, makes it difficult to produce saliva. This causes dry mouth, which makes it easier for bacteria to multiply, leading to decay, infection, and other problems. Additionally, 8% to 29% of those with Crohn's disease have it in their mouth. This condition can cause mouth ulcers and swelling of the gums and lips, plus it can make it hard to eat.
The Importance of Routine Checkups & Cleanings
Think of a dental cleaning like a car wash, and your checkup like your vehicle inspection. If you wait too long to do either, there's a good chance you will spend more time and money on your car to fix mechanical or cosmetic issues. The same thing happens with dentistry – cleanings remove nasty plaque that couldn't be cleaned away at home while checkups allow your dentist to catch any issues while they're early. These preventive visits can help you avoid severe dental problems while also keeping money in your pocket. Just a little cavity could turn into a root canal or even an extraction without biannual checkups, making these appointments vital.
How to Save Money with Dental Insurance
Most dental insurance plans have an annual maximum, which is the most your provider is willing to spend on your dentistry in one year. If you don't use up all your dental dollars, hundreds will be erased when January 1st comes around – your benefits don't roll over. As you get closer to New Year's, you can save your hard-earned cash and stay healthy by attending your checkups and cleanings at least twice a year. These are usually covered by your insurance 100%, so it's in your best interest to take advantage of what you're already paying for! Seeing your dentist regularly is a win-win.
Ready to smile with health and enjoy a full wallet? You can manage your oral health and reduce your risk of complications with your autoimmune disease all while saving money by visiting your dentist before the end of the year!
About the Practice
At 21st Century Dental of Irving, we have a team of 4 dentists who combine their decades of experience and passion for dentistry to offer exceptional care for Irving patients. They provide thorough checkups and cleanings to prevent serious dental issues and keep you healthy. If you have any questions about your insurance coverage, we are happy to communicate with your provider directly. To schedule an appointment, we can be reached through our website or by phone at (972) 255-3712.