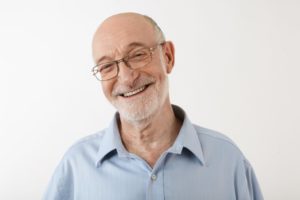 You've been told to care for your smile your entire life, but did you know that great oral health could mean better overall health? In a recent study, research suggests that gum disease may increase your risk of Alzheimer's. During Alzheimer's and Brain Awareness Month, your dentist has included some useful information on this surprising connection as well as some ways you can keep your mouth AND mind healthy!
How Can Gum Disease Affect Your Brain?
Gum disease is a common problem that affects around 50% of the current US population. It occurs when the gums become infected and inflamed by bacteria that have built up over time. In a study that was published in Science Advances, researchers examined brain tissue of deceased patients who had Alzheimer's. They found Porphyromonas gingivalis, which is one of the most common pathogens responsible for gum disease.
Additionally, they found the bacterium's DNA in spinal fluid taken from Alzheimer's patients who are currently living. Plus, this bacterium may even lead to the production of beta-amyloid proteins – a known characteristic of Alzheimer's. While it can't be said with certainty that having gum disease will mean that you'll be affected by Alzheimer's, these findings do indicate that the gingival bacteria may increase your risk.
Tips for a Healthy Smile (and Brain)!
With a few easy but important steps, you can give yourself better oral health that may even reduce your risk of Alzheimer's disease. Use these tips to keep your mouth and brain in great shape:
Brush the right way: Be sure that you're brushing twice a day for two minutes each time. The best way to thoroughly clean your gums is to angle your brush at 45-degrees, paying close attention to your gumline. Additionally, remember to switch out your brush every 3 to 4 months (or when you start to notice frayed bristles).
Don't forget to floss: Daily flossing is a great way to prevent nasty plaque and bacteria from building up and infecting your gums. Carefully floss around each tooth, gently moving your floss up and down instead of forcing it.
Visit your dentist regularly: Nothing beats routine checkups and cleanings with a true pro. Your dental hygienist will clean away stubborn tartar and your dentist can catch early signs of gum disease before it gets worse.
Drink lots of water: H2O is great for your body, but it also works wonders for your oral health. It stimulates saliva flow to wash away lingering bacteria. As a bonus, most tap water contains fluoride, which naturally fights tooth decay.
Who knew that a little oral healthcare could go a long way? Remember these tips during this month of awareness and beyond to keep your gums and brain healthy!
About the Practice
At 21st Century Dental & Sleep Center, our team of dentists combine their experience and training to offer various options for gum disease therapy. No matter how mild or severe, we have a treatment that will get you back to smiling with health and comfort. For any questions, we can be contacted through our website or by phone at (972) 255-3712.