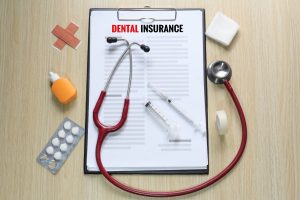 Can you believe that 2018 is almost over? In just a few weeks, you'll be unwrapping your new calendar, launching yourself into your new year's resolutions, and looking forward to all the adventures that 2019 will offer. But before the curtain closes on this year, you should put a visit to your dentist in Las Colinas on your to-do list. Let's discuss a few reasons why you should take full advantage of your dental insurancebefore December 31, 2018.
Benefits Expire
Most dental insurance plans work on a calendar-year basis. On January 1, you are given a specific amount (usually $1,000 – $1,500) that you're allowed to put toward approved procedures. If any portion of that amount is left remaining at the end of the year, those funds disappear. They don't roll over to the following year. Therefore, if you don't at least attend two checkups annually, you could be losing out on hundreds of dollars' worth of benefits. Over time, the unused money could amount to thousands of dollars.
Policies Change
It isn't unusual for dental insurance policies to change a bit from year to year. You might end up with a higher deductible or copays in 2019. If you've already met your deductible for this year, it makes financial sense to get any needed dental work done before that deductible resets on January 1.
You Can Plan for Major Work
Some types of major dental work far exceed an insurance policy's annual maximum, which means that you could end up with a significant bill even if you use your plan's coverage. One way to mitigate the cost of such treatments is to ask your Las Colinas dentist if you can split them up across two calendar years. You could have part of the procedure completed now, and then finish it in 2019. You'll therefore be able to take advantage of two annual maximums rather than just one.
Your FSA Might Be Expiring Too
A flexible spending account (FSA) allows you or your employer to set aside tax-free funds that you can use for medical or dental work. Many FSAs expire at the end of the year, so it is best to use that money as soon as you can. When you put it to work alongside your insurance, you could get dental work done at an extremely low out of pocket cost.
Dental Problems Don't Get Better on Their Own
Human teeth cannot heal themselves. If you have a cavity or other problems plaguing your smile, delaying treatment will only result in pain and increased treatment costs. Also, keep in mind that many insurance plans cover minor restorative work at greater rates than they do major restorative work. Taking care of oral health issues ASAP is best for your pocketbook and your overall wellness.
Do you still have dental benefits remaining in 2018? Take full advantage of them before they expire!
About Our Practice
Our four talented doctors at 21st Century Dental & Sleep Center provide world-class dental care to residents of the Las Colinas area. We are happy to file insurance claims for our patients and work with them to maximize their benefits. To learn more about our practice or our insurance acceptance policy, contact us at 972-255-3712.