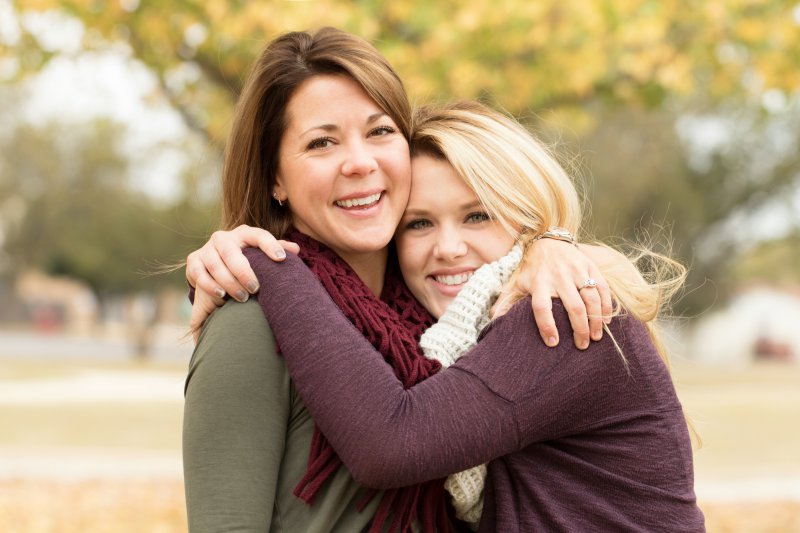 Many people assume that treatments which work to straighten crooked teeth are only performed for cosmetic purposes. The reality is misaligned teeth have many health implications that you'll want to consider. For example, did you know that an uneven bite is more likely to put you at risk of chronic conditions like TMJ disorder?
That's definitely not something you want to discover later in life, which is why now is always the perfect time to consider adult orthodontics in Las Colinas!
Better Speech
Those with crooked teeth are more likely to suffer from a speech impediment. The easier it is for you to speak, the better you'll be able to communicate with others in school, at work and within your social circle.
Lower Risk of Soft Tissue Injuries
Crooked teeth don't necessarily keep still. In fact, they're actively pushing soft tissue into positions that make your gums more susceptible to cuts, sores and infections. Adult orthodontics work to shift your gum tissue, which gives your teeth a reliable foundation after treatment.
Better Accommodation for Mouthguards
Additionally, straight teeth make it easier to accommodate a protective mouthguard. If you or your child participates in regular contact sports, your protruding teeth may be at higher risk of getting damaged.
Easier Brushing and Flossing
Crooked teeth create many pockets for food debris and plaque to gather, making you work harder during your oral care routine. With straight, uniform teeth, brushing and flossing become significantly easier.
Better Health Overall
Furthermore, because oral care is easier, you reduce your risk of tooth decay and gum disease. Research has shown these conditions are playing a growing role in your overall health, therefore better oral health means a lower risk for systemic disease.
Cheaper Dental Bills
With easier at-home care and lower risk of dental disease, your bills are likely to be a lot cheaper than someone with crooked teeth. Remember, adult orthodontics is considered to be a long-term investment.
Fewer Headaches, Less Chronic Pain
Uneven teeth put disproportionate amounts of pressure on your oral structures, including your jaw joints. This pressure can easily allow TMJ disorder to develop, which is accompanied by chronic headaches, upper back pain, earaches and neck pain.
Improved Chewing
Uneven teeth are less effective at breaking down food as you chew, resulting in added stress on your digestive system and higher risk for digestive issues later.
Lower Risk of Gum Disease
Gum disease is the leading cause of tooth loss in adults, and crooked teeth only add to your risk. By straightening them, you even the playing field as well as your bite.
Higher Confidence Levels
People often associate a straight smile and individuals who smile often with higher confidence levels. When your smile is attractive, you're far more likely to show it off to those around you. For many, this confidence boost is quite significant.
Are you ready to begin your realignment journey? Schedule an orthodontic consultation to learn if Six Month Smiles, Inman Aligners or Invisalign® in Las Colinas are right for you!
About 21st Century Dental & Sleep Center
The dentists at 21st Century Dental & Sleep Center are experts when it comes to realigning teeth and creating your ideal vision of a beautiful smile. Of course, they'll also make sure that your treatment results in a healthier smile and a lower risk for dental issues later in life. To learn more about their practice, you can contact them through their website.