Multiple Tooth Replacement – Las Colinas, TX
Replace Multiple Teeth and Recomplete Your Smile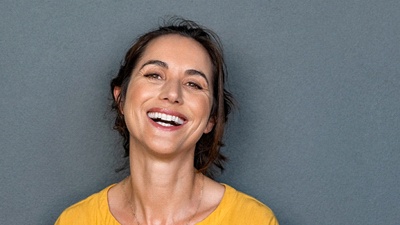 The loss of multiple teeth can have a significant impact on your confidence and your daily life. You may find it difficult to enjoy a balanced diet, and you might find it embarrassing to smile in public. Fortunately, modern dentistry offers a number of reliable tooth replacement solutions that can seamlessly rebuild your lost dentition. This page discusses some of those treatments. After reading the information below, you will likely believe that implant-supported tooth replacement is the best way to fill in the gaps in your smile.
Why Choose 21st Century Dental and Sleep Center for Multiple Tooth Replacement?
Experienced, friendly team
Start to finish dental implant treatment
Natural-looking results
What Are the Tooth Replacement Options?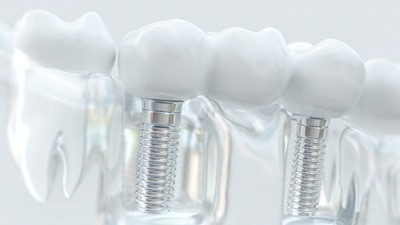 Do you want a removable prosthetic to replace your lost teeth, or are you looking for something more permanent in nature? Would you like a fast treatment, or are you prepared to wait for the best results possible? Whatever your preferences, there is a multiple tooth replacement option that is right for you.
Crown and Bridge
Crown and bridgework, sometimes simply called a dental bridge, is a custom-made prosthetic that gets bonded to the remaining natural teeth. Crowns get placed over the teeth next to the gap (the abutment teeth), and artificial teeth (called pontics) "bridge" the empty space. Bridges can look very natural and restore full dental function. The process for placing one usually takes just two appointments. However, installing a bridge does require that the abutment teeth be filed down.
Implant-Supported Bridge
An implant-supported bridge is similar to a traditional bridge — with one major difference. Rather than relying on the remaining natural teeth for support, an implant-supported bridge is anchored in the jawbone via dental implants. Hence, there is no need to modify the abutment teeth. The dental implants also help to fortify the jaw and provide truly outstanding stability for the prosthesis. Implant-supported teeth are virtually indistinguishable from natural teeth.
Partial Dentures/Implant-Supported Partial Dentures
A partial denture is a removable prosthesis that replaces multiple teeth at various places throughout an arch. It is custom-designed to fit in around the remaining natural teeth. Metal clips help it to stay in place during eating and speaking. An implant-supported partial denture, on the other hand, does not need those clips because dental implants secure it in place. It is thus much more stable than its non-implant counterpart.
Which Implant Solution Is Right for Me?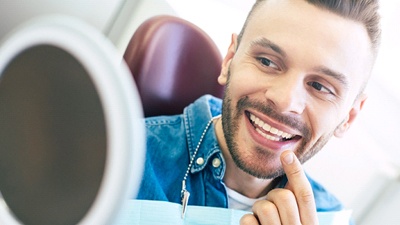 When you visit our team for a consultation, we will thoroughly discuss the pros and cons of all your treatment options with you. If all of your missing teeth are in a row, an implant-supported bridge is likely the ideal solution. On the other hand, if many of your natural teeth are still healthy and functional, and your tooth loss has occurred at various places throughout the mouth, an implant-supported partial denture may be the better option.
How Much Does It Cost?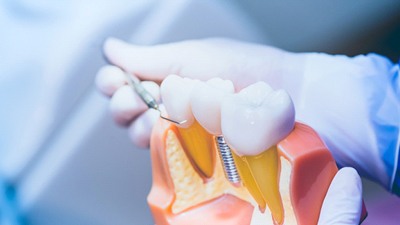 Dental implants are a better value because of the many benefits they offer, including their outstanding longevity (they can last for decades). The cost of your implant treatment will depend on how many implants you need, the nature of your prosthetic teeth, and other factors. During your consultation, we will give you a straightforward cost estimate and help you explore resources that may enable you to afford your restored smile.
Are you ready to replace your lost teeth? to schedule your restorative consultation.